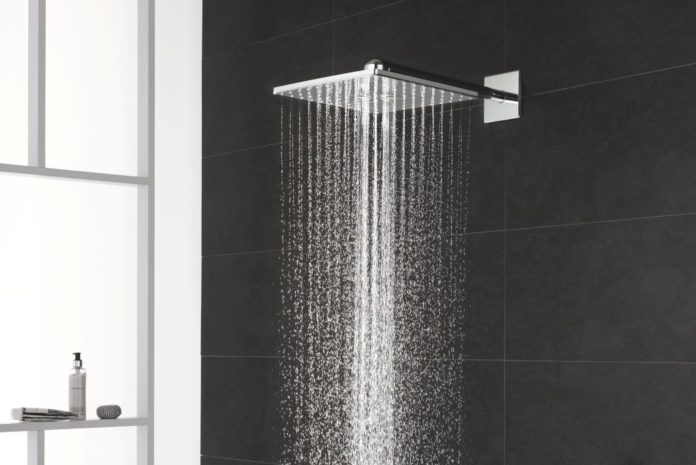 The demands on bathroom design have risen significantly, with the shower gaining a lot more attention and preferred over bathing by 64% of UK participants surveyed by global market research institute Explorare for GROHE.
As many as 43% are now viewing the bathroom as an indulgent space for wellness and relaxation with 48% using the shower to help them relax.
Alongside flexibility in design and functionality, the survey results revealed that safety and sustainability are two key factors consumers take into consideration when it comes to showering. More than three quarters, 78%, said that having a shower surface that doesn't get hot whilst they're showering was a priority and similarly, and 61% deemed a thermostat an important factor in their shower's performance.
Meanwhile, around half of Britons are now actively trying to save water, with 54% seeking additional sustainable functions from their shower to help them live more eco-consciously in their day-to-day lives.
The results also brought to light some key customer profiles, according to GROHE. These included:
The "Hygiene Pragmatist", who showers after exercise like 55% of those surveyed, does not spend much time in the bathroom and favours a practical shower system that keeps water consumption to a minimum
The "Wellness Lover", who is looking for intelligent shower systems with lots of innovative features for a truly luxurious water experience
The "Freshness Enthusiast", who prefers a shower system with comfortable user-centric features and high design standards