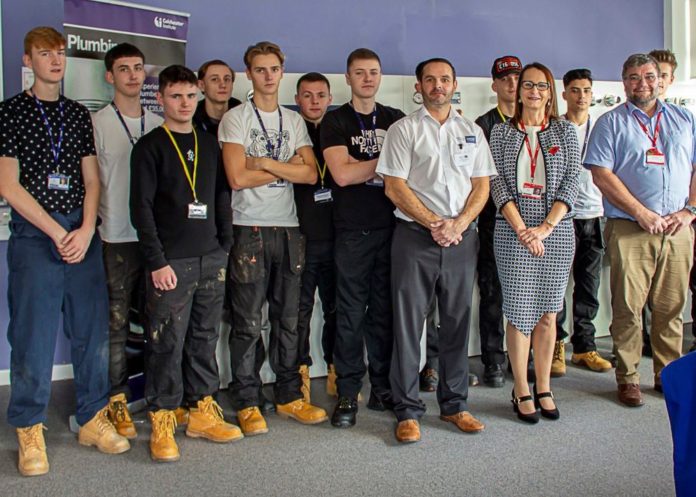 GROHE has announced new investment in the Colchester Institute vocational college as part of an ongoing partnership to support its 500-strong annual cohort of plumbing students.
The investment has resulted in the development of a brand new training room for students, which officially opened last week.
This included a fully-functioning display rig and 18 bathroom suites, which feature GROHE's innovative Sense Guard leak detection system and SmartControl showers.
For the past two years, the College has been a stop-off location for GROHE's XXL Experience Truck, a mobile showroom that has welcomed students on board.
GROHE also supported the College's 'Plumbing Apprentice of the Year' award this year, gifting the well-deserving winner one of its Euphoria SmartControl shower systems.
Following the opening of the new suite, the brand's training manager Chris Penney will regularly feature as a guest lecturer at the centre.
Adam Ward, assistant principal of Braintree Campus and STEM said: "The College's collaboration with GROHE is a long-standing relationship and we are very grateful for their continued support. They bring so many benefits to our students' learning experience not least ensuring they are continually exposed to cutting edge products and latest installation techniques. A vital and invaluable part of preparing candidates of all ages for illustrious careers in the plumbing trade."