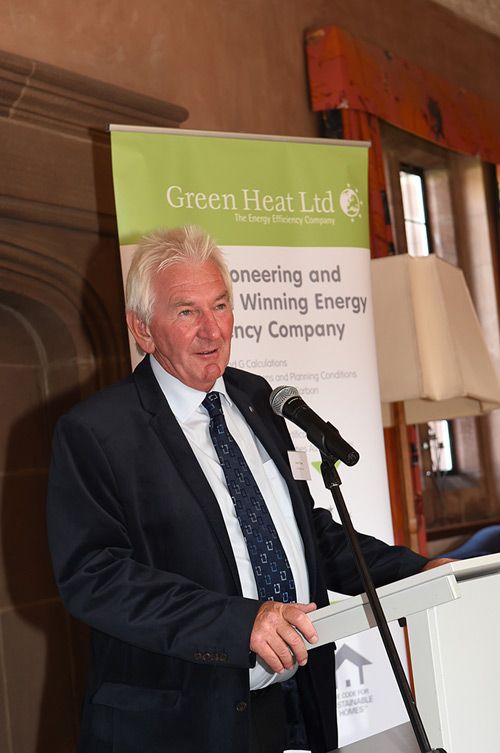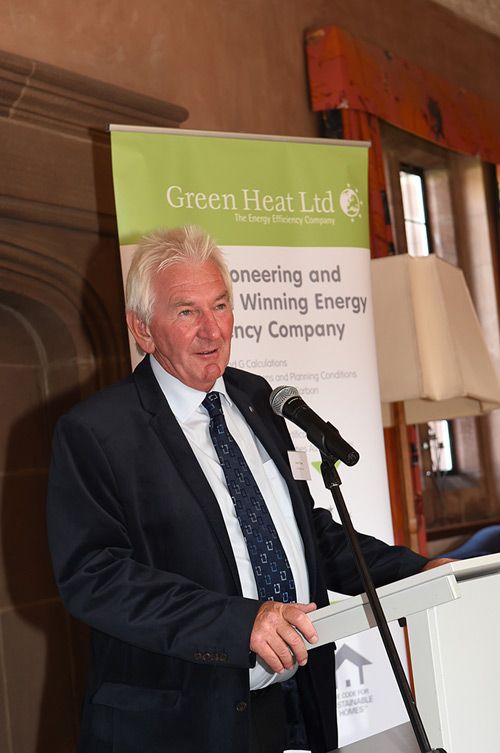 Peter Thom, managing director of Cambridge-based energy efficiency company Green Heat Ltd, fears more householders will be left out in the cold following Chancellor George Osborne's announcements in yesterday's Autumn Spending Review.
As part of a host of green policy measures, the Chancellor announced the Energy Company Obligation (ECO) scheme, which enables energy companies to fund energy efficiency improvements for households in fuel poverty, will be replaced with a "cheaper domestic energy efficiency scheme" intended to save 24 million households an average of £30 a year on their energy bills. The Renewable Heat Incentive (RHI) scheme is also to be reformed.
"Following Energy Secretary, Amber Rudd's much anticipated 'Energy Reset' speech, George Osborne's announcements do little to inspire confidence that our targets to reduce carbon emissions and tackle fuel poverty will be achieved," said Peter Thom.
"Plans to deliver measures to improve the energy efficiency of one million homes by the end of this Parliament is all well and good, but this is a marked reduction in the number of households that received support during the last Parliament, leaving millions of people still struggling to pay unnecessarily high energy bills in an attempt to heat inefficient homes.
"I would welcome any consistent policy on energy supply and energy efficiency, but despite promises to prioritise affordable energy as part of 'rebuilding Britain', there is still no clear-cut commitment from the government that sets out a workable course of action.
"We know that gas is by far the cleanest fossil fuel and is connected to a very high percentage of homes and businesses in the UK. Significant carbon and cost reductions can be made by replacing older boilers and heating controls with the latest high efficiency 'A' rated boilers and smart controls, achieving system efficiencies close to 100%. Consistent policy will help persuade people to do this.
"With a reduction in overall funding for energy efficiency schemes and no mention of the Green Deal, I can only assume, as I suspected, it will not be replaced, so I'm very keen to understand how householders will be helped to achieve these targets."
Peter's frustrations with the now defunct Green Deal have been well documented; "Since it was scrapped, we've actually been able to get on with the work we do, providing SAP ratings, EPCs and other related energy assessments, without being sidetracked by government meddling and start-stop policy making.
"I was one of the scheme's greatest supporters and tried very hard to make it work, but despite regularly raising our concerns with government so improvements could be made, misleading qualification criteria and changing certification requirements continued to leave consumers frustrated and installers out of pocket. Less than two per cent of all installers bothered gaining accreditation as a Green Deal Installer and over 20% of those who did left the scheme early as it was unworkable. The reality was the scheme diverted smaller installers like us away from delivering the improvements our customers want , and can benefit from.
"We have had too much stop/start inconsistent policy from government which just confuses consumers and frustrates businesses. There are some important lessons to be learned from previous initiatives. We would urge any change of course takes into consideration the particular needs of smaller businesses, enabling them to fully engage with meeting the challenges of energy demands and carbon emission reduction.
"With the recent closure of so many green schemes leading to significant job losses, I think installation companies should look on the next one that comes along with caution. My advice is: participation in a government scheme may seriously damage your wealth and your business."