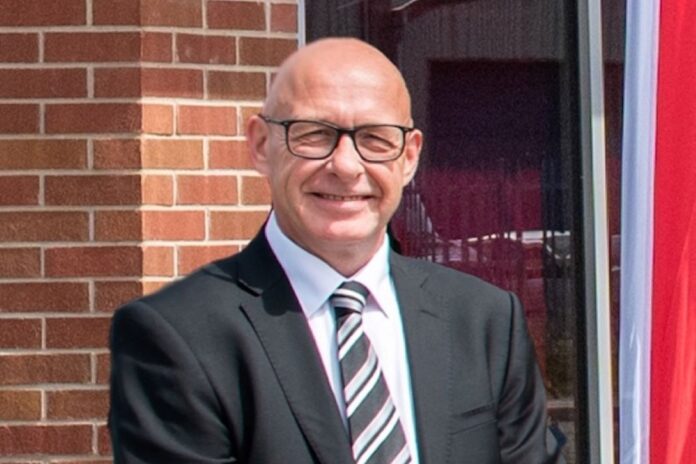 Grant UK has reacted to changes to the Building Regulations, which includes three Approved Documents that will affect the heating industry.
Neil Sawers, pictured, commercial technical manager for Grant UK, said: "From Grant UK's perspective, we will be looking into the finer detail of the documents over the coming months but as it stands today, these changes form a very real beginning for the decarbonisation of heat and takes away any doubt over what the future looks like.
"Starting now, there are real challenges ahead – like upskilling the workforce to ensure our industry have the numbers of highly trained individuals required to deliver a lower carbon heating solution to our customers."
Documents on Part L (Conservation of fuel and Power), Part F (Ventilation) and Part O (Setting Standards for overheating in new residential buildings) were issued last month.
The changes are part of government policy decisions highlighted in the Future Homes Standard (FHS) due to be implemented in 2025. The FHS will mandate that homes will produce at least a 75% reduction of CO2 emissions.
Grant UK said it was awaiting further clarification from the government on some of the new elements included in the Regulations.
Neil added: "On initial reading, when a wet heating system has either been newly installed or fully replaced in an existing building, it should be sized to allow the space heating system to meet the heating needs of the dwelling but at a maximum flow temperature of 55°C or lower.
"If this is not possible, the space heating system should be designed to the lowest design temperature possible that will still meet the heating needs of the dwelling. An appendix has also been added which sets out a 'Good Practice' specification for a new home design to be heated by a heat pump."
For existing homes, uplifts to both Part L and F have new minimum efficiency standards. This includes a new way of calculating whole house heat losses for new extensions, Grant UK added.
A transition period now starts, which will end in June 2022 when these new regulations will come into effect.