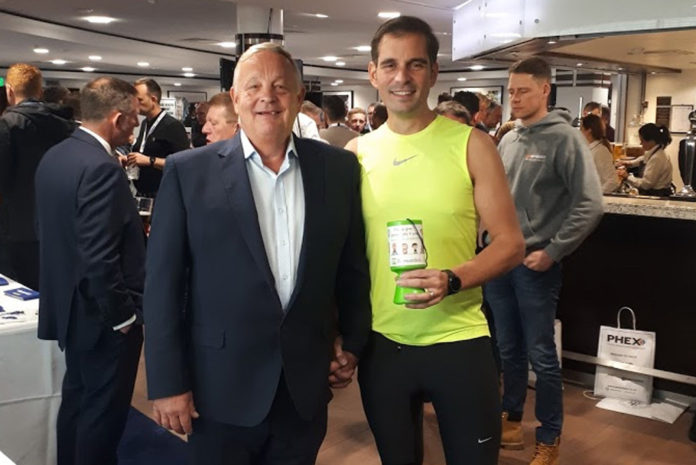 Asa Finnigan, area director for Kent and East Anglia at Graham Plumbers' Merchant, who recently ran and cycled 184 miles in 11 days for Graham's Together Charity partner, Barnardo's, now has his eyes set on the next challenge – running the London Marathon, on Sunday 28 April.
Finnigan commented: "I grew up around the area where the Marathon takes place, so I've always wanted to do it as a way to reconnect to my roots. Also, after I exceeded my own expectations of completing my cycling challenge and smashing my fundraising target, I received such a buzz and I couldn't wait to start working towards my next goal."
Previously, Finnigan raised money for Barnardo's by hosting a daily event at every Graham branch in the East Sussex and Kent area where customers and staff could watch Finnigan cover the total distance between all the neighbouring branches in the area by way of running machine and exercise bike.
This time, Finnigan has been fundraising for the Marathon alongside Graham colleagues and customers, through Christmas raffles in-branch and raising awareness at trade exhibitions such as PHEX.
Having already raised £900, Finnigan is hoping to exceed his target for the London Marathon of £2,000. When asked about Barnardo's, Finnigan said: "For some children, that step from going out of the care system into the working world is the most difficult. If I can help that in any way, it will be a truly great feeling. There are only so many funds that can be given to support causes like this, so every little bit that we can all do helps."
Sean Rice, South regional director at Graham, commented: "Graham is extremely proud of Asa and his achievements. It's been great that all the branches can get involved and come together to support him and the company's Together Charity partner. Graham aims to give back as much as possible, and the whole team will certainly be cheering Asa on all the way to the finish line."
If you would like to donate, please click here.