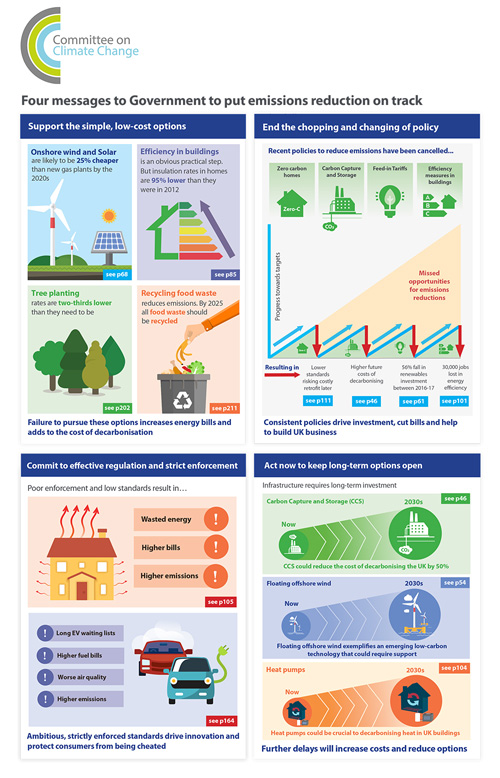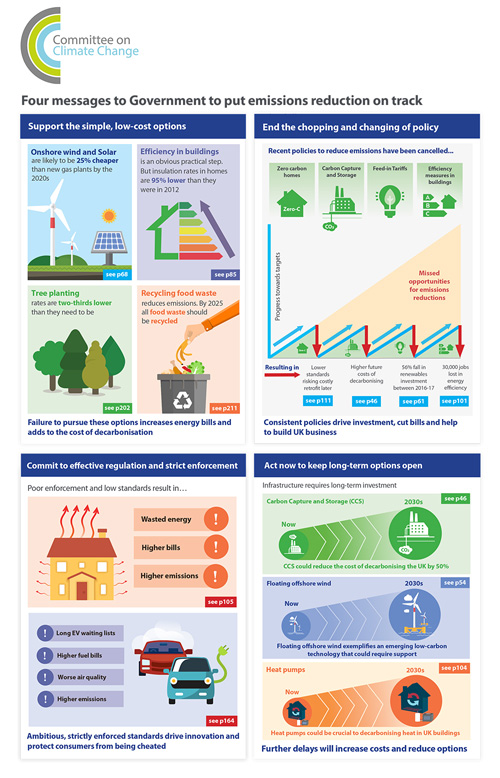 The Committee on Climate (CCC) has set out four key messages to the government to put emissions reductions on track, based on the lessons of the last decade.
Overall, UK emissions are down 43% compared to the 1990 baseline while the economy has grown significantly over the same period. However most of this is down to excellent progress in reducing emissions from electricity generation, while reductions in other sectors have stalled.
In a report, 'Reducing UK emissions – 2018 Progress Report to Parliament', published in June 28, the CCC has set out four key messages to the government:
Support the simple, low-cost options
Commit to effective regulation and strict enforcement
End the chopping and changing of policy
Act now to keep long-term options open
Commenting on the report, Solar Trade Association, CEO Chris Hewett, said: "For three years now the CCC has been urging the government to get behind the most popular and cheapest renewables. With investment in renewables dropping alarmingly and the UK off track on its carbon budgets, the government must now surely listen and act.
"There is no justification for holding back solar in the UK. Not only is solar the British public's favourite energy technology, rooftop solar on businesses and factories doesn't even need any public subsidy. All it needs is for the government to reverse recent nonsensical taxes and to urgently clarify the policy framework for local renewables going forwards.
"The same applies to large-scale solar. Again, all the government needs to do is provide access to long-term contracts for the development of solar farms which can be delivered effectively without subsidy from the consumer.
"A failure to promptly remove self-defeating barriers to solar power will leave the UK falling even further on behind in what is already the biggest clean energy market in the world."