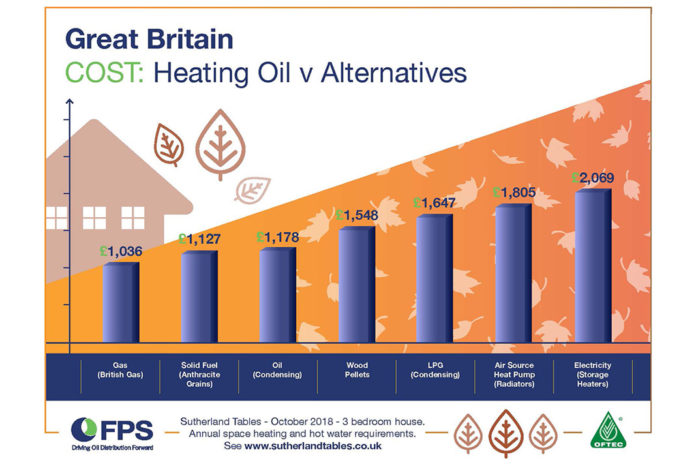 As the latest quarterly energy price data is released and with temperatures dropping, The Federation of Petroleum Suppliers (FPS) has launched its 'Get Winter Ready' campaign.
It is urging the 1.5 million households across the UK and 733,000 households across Ireland who use oil to heat their homes to be prepared for the cold weather.
For those living off the gas grid, Sutherland Tables, a recognised independent source of comparative domestic heating prices, say the average annual cost of heating a three-bedroom home in Great Britain with heating oil is £1,178 per year and is cheaper than an LPG condensing boiler at £1,647 per annum, and nearly half the cost of electric storage heaters at £2,069 per annum.
Running an oil condensing boiler also remains far cheaper than any renewable heating options in Great Britain, including air source heat pumps (with radiators) at £1,805 per year, heat pumps underfloor heating at £1,380 and biomass (wood pellets) at £1,548 per annum.
As part of ensuring you are ready for what winter has instore, the FPS also recommends that you check your oil tank, pipes and other equipment for any leaks, damage or signs of wear, on a regular basis so you can fix any issues as soon as possible.