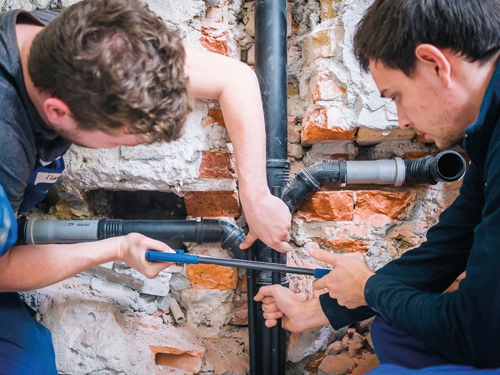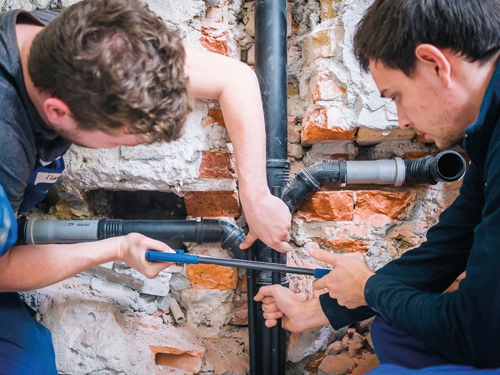 Ten Geberit apprentices have recently returned from a working trip to Poland, where their sanitaryware installation skills were put to the test in upgrading the toilet facilities at a primary school in Warsaw.
The project formed part of Geberit's ongoing global social responsibility strategy. Each year since 2008, Geberit apprentices have spent time away from their everyday work to help out on a social project abroad.
For this most recent assignment the apprentices, a technical manager and team coach, travelled to Warsaw to install new toilet facilities at a primary school that hadn't been renovated since it was built in 1949.
The Geberit team spent months preparing for the renovation and expansion of the existing toilet facilities and the common rooms, so the apprentices could start immediately on the mounting and installation work in the sanitary facilities.
Team coach for the project, Sieglinde Just, said: "The social project was a very rewarding experience for me. The great personal commitment shown by the young people was impressive to see."
Apprentice, Corinna Haug, added: "Having never worked on a building site before, it was tough at times. But I am convinced that I have returned home with a great deal of know-how that will stand me in good stead in my professional and private life."
More than 70 Geberit apprentices have now taken part in social projects all over the world, providing more people with access to clean drinking water and basic sanitation.