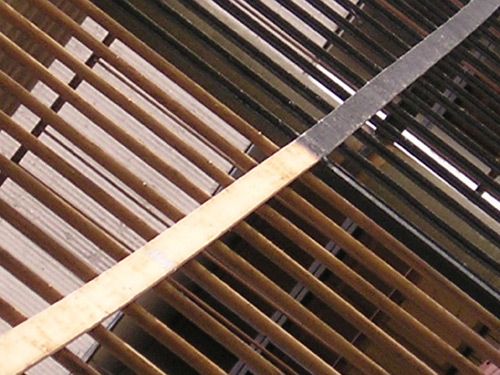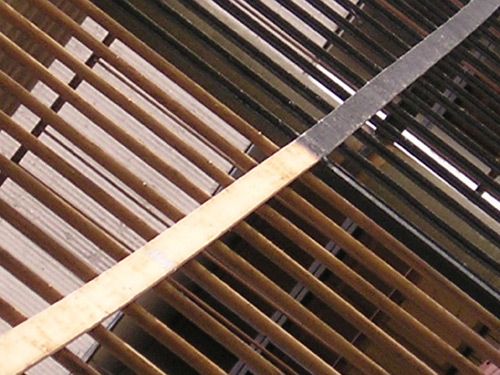 A Barnsley gas fitter has been sent to prison for 14 months for illegal and unsafe work at five properties across South and West Yorkshire over an 18-month period.
Andrew Smith, 44, carried out boiler installations and associated repairs at homes in Barnsley, Leeds, Sheffield, Pontefract and Shipley between August 2012 and November 2013, despite being removed from the Gas Safe Register.
He was prosecuted for multiple breaches of safety law, after a joint investigation by the Health and Safety Executive (HSE) and the Gas Safe Register was carried out in response to complaints from his customers.
Sheffield Crown Court heard that although Mr Smith had held three Gas Safe registrations during the period in question, as is legally required, he was removed on each occasion because his work did not meet the required standards.
Defects with his work included flues at two of the properties not being correctly fitted, and at another property there was a gas leak from pipework he installed. Although no-one was harmed as a direct result of his work, the failings were serious and put the respective tenants and homeowners at risk.
The court heard Mr Smith ignored several warnings from Gas Safe and HSE to stop working until he was legitimately re-registered. He also continued working despite being served with a Prohibition Notice making this a formal requirement.
During the hearing, the prosecution for the HSE told the court Mr Smith had carried out gas work that caused danger from a gas leak at a property in Shipley and installed appliances, which constituted a danger to the person or property at two further houses in Barnsley and Sheffield.
He added that at the property in Barnsley, Mr Smith left a situation in place where, if the boiler had overheated, it could have exploded.
Mr Smith pleaded guilty to two breaches of Section 33(1)(g) of the Health and Safety at Work Act 1974. He also admitted a total of 14 charges of the Gas Safety (Installation and Use) Regulations 1998 – five breaches of Regulation 3(3), five of Regulation 3(7), two of Regulation 5(3) and another two of Regulation 26(1).
Smith was sentenced to a total of 14 months' imprisonment. Six months for each of nine charges to run concurrently and eight months imprisonment for each of seven charges to run concurrently, and for those two sentences to be served consecutively.
HSE inspector, Jane Fox, said: "Andrew Smith put a number of people, including the elderly and families with young children, at risk with his defective and illegal gas work.
"He was fully aware of the need to be legitimately Gas Safe registered, but carried on working despite knowing perfectly well he didn't have the necessary authority or competence.
"It is astounding that Mr Smith could be so nonchalant about the dangerous defects he left in his wake, seemingly turning a blind eye to these as well as the law."
Russell Kramer, chief executive of Gas Safe, added: "Illegal gas work puts lives at risk and only Gas Safe registered engineers should be used to fit or fix gas appliances, whether in a domestic or commercial property.
"Every registered engineer has an ID card which shows who they are and the type of work they are qualified to carry out."