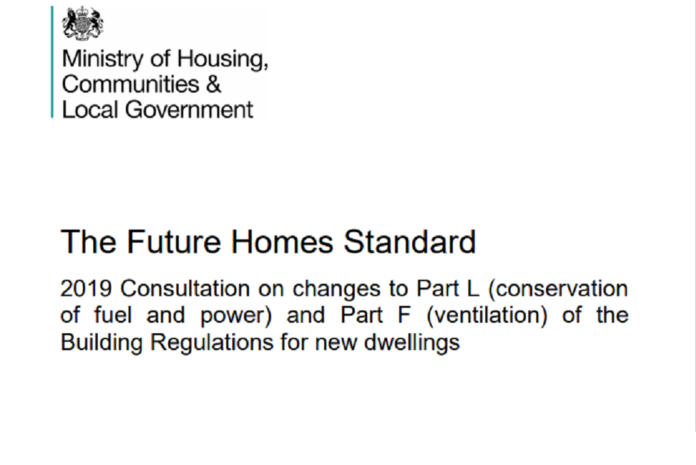 On the last day of the Conservative Party Conference the eagerly awaited Future Homes Standard Consultation was published.
NIBE Energy Systems said it was encouraged by the content of the consultation which ensures that the 2020 Building Regulations change lays the groundwork for the introduction of the Future Homes Standard in 2025.
It said the government recognised the major role for heat pumps in the transition to net zero and meeting the Future Homes Standard. The consultation proposes that heat pumps and heat networks will be the principle means to deliver the low carbon heating requirement of the Standard.
Through the deployment of low carbon electricity generation, the grid is decarbonising at a substantial rate. To date this progress had not been recognised in the targets set for new homes and as such has not encouraged the deployment of technology which takes advantage of these lower emission rates, NIBE said. The consultation proposed introducing a carbon emissions factor for electricity which is lower than natural gas and also removes the fuel factors for LPG, oil and mineral fuel heating supporting the phase out of high carbon fossil fuels.
Ensuring that homes are futureproofed is a key consideration within the consultation and NIBE Energy Systems welcomed the proposal to ensure that wet space heating systems operate with a flow-rate temperature of 55°C or lower in the final heating circuit. This helps to reduce the costs and disruption associated with retrofitting low carbon heat at a later date as heat emitters will be appropriately sized.
The consultation also addressed the loophole which allows new homes to be built to old Building Regulations standards. NIBE Energy Systems strongly supported changes to the transitional arrangements to ensure that consumers are getting homes which are cost-effective to run and are low carbon.