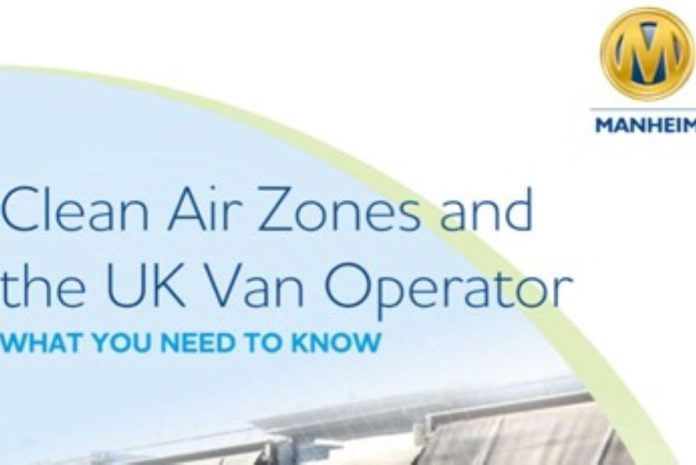 Around 80% of the diesel-engine vans currently on UK roads will attract penalty charges when entering a Clean Air Zone (CAZs) as they do not meet the required emission standards, according to analysis by automotive firm Manheim.
To help van operators navigate the challenge, commercial vehicle remarketing company Manheim has produced a free guide, titled 'Clean Air Zones and the UK Van Operator: What You Need to Know'. The guide aims to explain what the incoming CAZs are and how they will likely operate and give direction to van operators trying to understand what this change could mean to their business.
London's Ultra Low Emission Zone (ULEZ) – a CAZ for the capital – will be the first urban centre in the UK to levy a charge on non-compliant vehicles when it starts on 8 April 2019. CAZs are also being introduced in 2020 in Birmingham and Leeds, and similar schemes will follow by 2021 in other cities and towns mandated by government to tackle local air quality issues. These local authorities are currently consulting on how their respective schemes will operate and what penalties may be imposed.
According to Manheim's data analysis, around 3.3 million vans do not currently meet the ULEZ/CAZ exemption criteria.