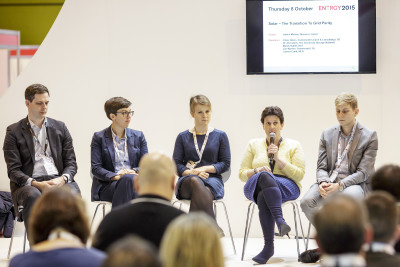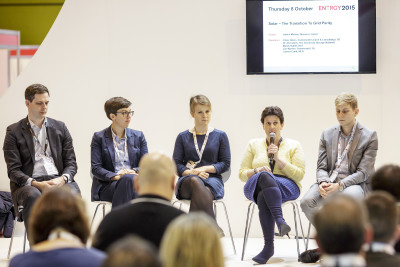 HVAC 2016, the only construction show in the UK dedicated to heating, ventilation and air-conditioning, has released the details of its comprehensive seminar schedule. As part of the award winning and UK's largest construction trade event, UK Construction Week, it tackles the industry's biggest issues.
Starting as we mean to go on, day one of the event addresses one of the biggest issues the HVAC industry faces: training, skill levels and apprenticeship schemes. The morning session with Tony Howard, Director of Training at the Building and Engineering Services Association (BESA) will look at standardisation and the latest levy information.
This seminar is followed by a discussion of new standards and advice for consultants, customers and contractors on OPTIMISING THE INSTALLATION, CONSTRUCTION AND O&M FOR COMBINED
HEAT AND POWER AND DISTRICT HEATING and will be led by Jonathan Graham, Head of Policy at The Association for Decentralised Energy.
At lunchtime Emma Clancy, CEO of Certsure LLP and Ian Mawditt, Building Performance Researcher at Four Walls Consultants Ltd will investigate INDOOR AIR QUALITY IN ENERGY EFFICIENT HOMES. The Guardian recently wrote an article about a possible link to worsening asthma from the lack of ventilation in more energy efficient homes. What is the relationship between indoor air quality and the wellbeing of the occupant and could there be other factors that impact them? We discuss what the industry is doing to ensure that homes are energy efficient while maintaining the health, safety and wellbeing of the inhabitants.
A highlight of the afternoon will be a 30-minute talk on CHARACTERISTICS AND PERFORMANCE OF MVHR SYSTEMS. Speakers include: Ian Mawditt, Building Performance Researcher at Four Walls Consultants Ltd and Rajat Gupta from the Oxford Institute for Sustainable Development at Oxford Brookes University.
Training and NARROWING THE SKILLS AND DIVERSITY GAP will again be a hot topic and will be explored further in a panel discussion on day two. This session will look at what can be done to retain and attract people to the industry from all backgrounds and breaking down the barriers. Chaired by Dennis Flower, Editor at Premises and Facilities Management Magazine, panellists include: Alexandra Logan, Engineer at Cundall, Bridgett Bartlett, Deputy Chief Executive of the Chartered Institute of Building (CIOB), Tony Howard, Director at BESA and Dr Nelson Ogunshakin, Chief Executive Officer at the Association for Consultancy & Engineering (ACE).
A further panel discussion on day two will dissect THE FUTURE OF HEAT PUMPS. Many countries in central and northern Europe, as well as North America, use heat pumps for hot water and heating their households. The UK is lagging behind its European and American counterparts with a large proportion of households still using gas boilers. This discussion defines the barriers of installing heat pumps and what the industry can do to help break them down. Panelists include: Tim Rook, Technical Director at BESA, John Stephan, Partner at BDO, Nic Wincott, CEO of the Ground Source Heat Pump Association and Phil Jones, Independent Energy Consultant & Chairman of the CIBSE CHP-DH Group.
On the final day of the event Nick Tune, CEO of coBuilder UK, will look at what data you should be delivering to your clients to help design and build sustainable buildings. With the rapid growth in the use of BIM, designers, contractors and operators want product data that is accurate and machine-readable. UTILISING CONSTRUCTION PRODUCT DATA TO DELIVER SUSTAINABLE BUILDINGS will define the value you will gain by sharing and using your product data in digital formats.
Nathan Garnett, Event Director for HVAC 2016, said: "The HVAC industry in the UK is one of the most diverse in the whole of construction, so it was important to us to cover a wide variety of topics within the seminar schedule for this year's event. The line up we have secured will offer real value to professionals in the sector no matter what there specific discipline. In addition, as the first major event following the decision to leave the EU, HVAC 2016 will play a significant role in shaping strategy and settling nerves within the sector."
UK Construction Week combines nine shows in one location. With over 24,000 trade visitors last year – a figure expected to double at this year's event – the show boasts over 650 exhibitors. Visitors are able to attend Timber Expo, the Build Show, Civils Expo, the Surface and Materials Show, Energy 2016, Plant & Machinery Live, HVAC 2016, Smart Buildings 2016 and Grand Designs Live.
For more information, booking enquiries or to register for free to attend, visit www.hvaclive.co.uk or follow @hvacshow on Twitter.