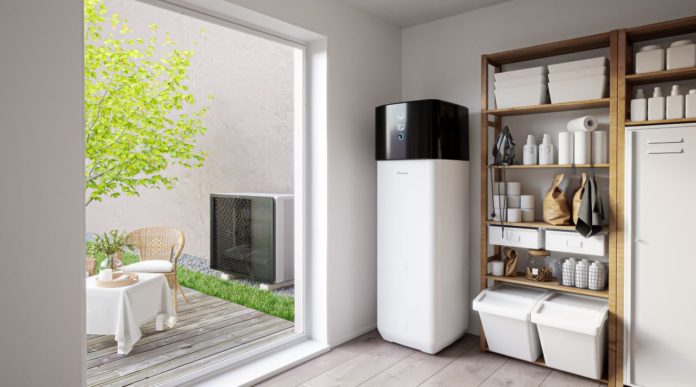 Electricity supplier EDF has joined forces with eco-heating technology brand Daikin UK to offer access to its range of heat pumps.
The partnership will also set out to play an important role in educating consumers about eco-friendly heating solutions and ensuring installations are eligible for the Green Homes Grant in England.
Daikin has over 140 Sustainable Home Installers and Experts, plus a rapidly growing network of Sustainable Home Centres and mobile showrooms.
Iain Bevan, commercial manager at Daikin UK, said: "Positive change has to happen, and this means moving away from using fossil-fuel powered gas boilers, wood fires and other pollutant-expelling heat, and moving towards sustainable methods of heating our homes that are available now.
"There's a clear role for the heating industry in educating consumers to help them make the right decisions for their homes and our new partnership with EDF provides a great platform to do this. Together we're able to give consumers access to the advice they need and support them through the full installation process, ensuring they get the best heat pump solution for their home."
Chris Connon, senior manager of heat at EDF, added: "As Britain's largest generator of zero carbon electricity we're committed to helping Britain achieve Net Zero. We want to offer our customers smarter, innovative solutions that enable them to change to low-carbon lifestyles, whether that's by encouraging the switch to electric vehicles, using smart technology within their homes, or considering alternative solutions to heating their home such as heat pumps.
"In fact, by 2035 we aim to help our household customers reduce their collective emissions by the equivalent of more than 70% of that arising from their 2019 electricity and gas use. By partnering with Daikin, we're able to increase awareness of renewable home heating and more specifically the benefits of heat pumps to our customers, as well as offering them a trusted supplier."