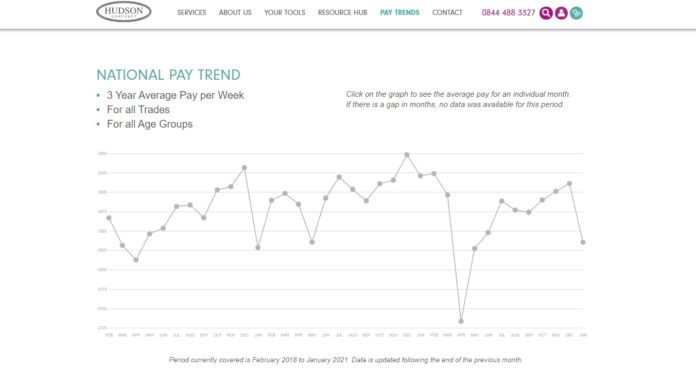 Earnings for self-employed plumbers fell last month but only in keeping with the traditionally slow start to the year, according to Hudson Contract.
Hudson Contract said average weekly pay was £938 during January, a fall of 6.3% on December.
The company said the overall number of tradespeople on its books last month stood at 87% of pre-pandemic levels.
The figure was 90% before the festive break when most construction sites shut for a fortnight.
Ian Anfield, managing director, said it was business as usual for most plumbing contractors in spite of the third national lockdown.
He said: "We were concerned that COVID would prevent eastern Europeans getting back to Britain after Christmas. We also heard reports from some clients that some tradespeople were using the self-employment income support scheme to take extra paid holiday at the Chancellor's expense.
"While this is most certainly happening in some cases, on the whole the return to work has been at the same level as in previous years."
The best-performing regions for earnings growth were the South West, up 27%, Wales, up 6.7% and the East of England, up 0.3%.