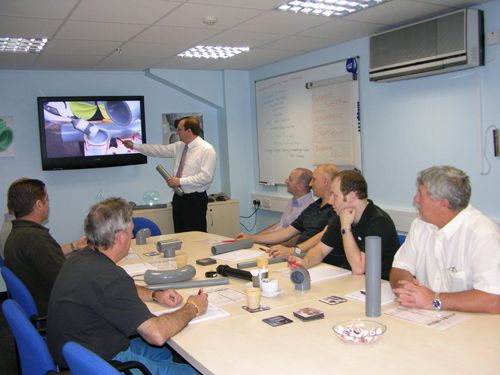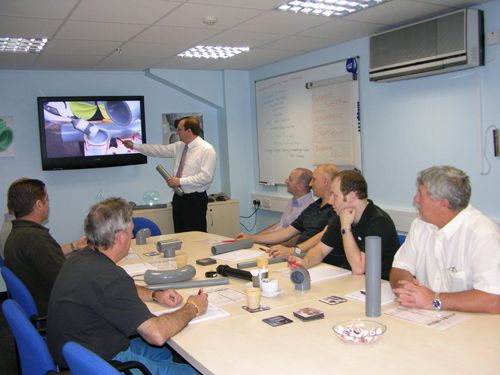 Durapipe UK has invested more than £250,000 in enhancing its customer experience to ensure it continues to retain its market leading position and reputation for exceptional customer service.
A host of new initiatives, improvements and systems across the pipe manufacturer's delivery, customer service and manufacturing facility have all been developed to benefit customers. A complete re-configuration of its warehouse has seen orders completed quicker and with minimal errors, driving an average 2015 OTIF (On Time In Full) performance of 94%.
Investment in a new high-tech forecasting tool, upgrades to the sales and ordering processing system and the integration of project information into a new CRM system has resulted in improved stock availability, a streamlined and more robust sales order entry process and increased the efficiency of the customer services department. The implementation of these initiatives has allowed more time to be spent on activity that adds real customer value.
Committed to ensuring its products arrive on time, Durapipe is also investing in a new fleet and vehicle tracking technology to allow customers to monitor the progress of their delivery, allowing any delays or errors to be identified quickly and rectified in an effective and timely manner.
One of the most successful improvements has come from an investment in a revolutionary repetitive knowledge retention system, based on the principle of repetition and engagement, which has been implemented as a training tool for the customer services team. Seeking to improve the team's knowledge, confidence and operation of a new business system, the software has had a staggering 98% employee engagement since launch, with its success leading to a roll out to all customer-facing staff.
Commenting on the new improvements, Durapipe's commercial director, Mitchell Holmes, said: "We are committed to continually improving all areas of our business operation. We pride ourselves on the partnerships we create with distributors, consultants, contractors and end users and regularly seek feedback on ways in which we can improve our customer experience.
"We invest heavily in our product development strategy to ensure we can offer the highest quality plastic pipework solutions and it is important that our service, delivery and customer support functions match the same high standards."