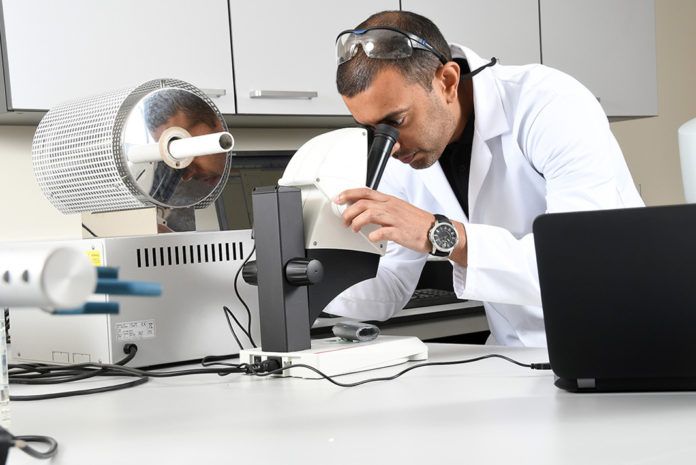 Durapipe UK has invested in enhancing its value-added services to ensure it continues to put customers at the heart of its business and provide a complete customer experience from design to installation.
Within its new purpose-designed head office, Durapipe has invested in a new research and development facility, chemist laboratory and valve and actuation service
The new, improved research and development function provides increased capacity for testing new products and will ensure Durapipe can remain at the forefront of innovation within the plastic pipe and fittings market, while continuing to deliver new, bespoke solutions to meet individual customer requirements.
The new state-of-the art laboratory will enable the Durapipe company chemist to undertake more detailed chemical analysis and investigations, providing a greater insight and understanding upon which to recommend the most appropriate solutions to customers.
Head of customer and technical services, Rebecca Findon, said: "The world of construction is evolving and manufacturers can no longer just supply a product. With increasingly stricter project budgets and timescales customers are turning to us for more support to deliver enhanced solutions, increase operational efficiencies and reduce installation time and costs.
"We not only want to make our customers lives easier, we want to ensure they are delivering the most effective solution, which is why we don't just supply a product, we provide solutions.
"We assess the project needs and recommend the most appropriate solution for each individual client and application, often developing bespoke products that meet a specific requirement. Our new enhanced facilities will put is in a better position to be able to tailor our offering and offer bespoke solutions to our customers."
The next stage of Durapipe's customer experience development is to expand its customer communication channels to enable them to contact the Durapipe team in the way that is easiest for them, whether that is email, phone, live chat or a facebook message.