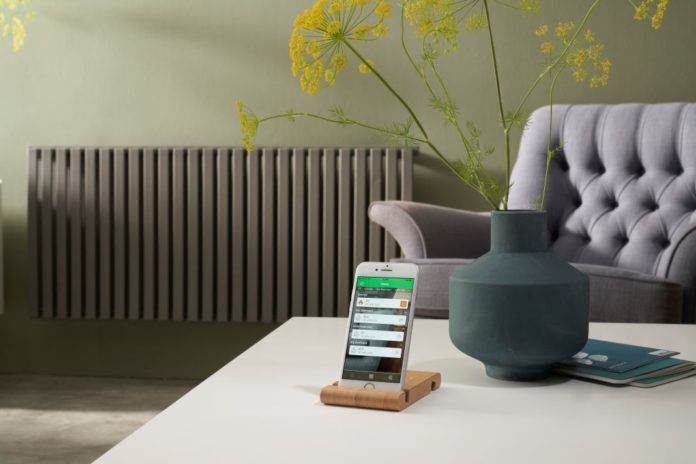 Smart heating controls brand Drayton has unveiled its latest Wiser ranges for underfloor and electrical heating control.
The company's Wiser heating control system has been enhanced with the introduction of the Wiser Underfloor Heating Controller and Electrical Heat Switch. Wiser can now be used with any type of heating system and the Wiser app has now been renamed Wiser Home.
The Wiser Underfloor Heating Controller is modular in design and can be integrated into all heating systems. The unit can be tested without being connected to the Hub and can be commissioned without Wi-Fi.
The Wiser Electrical Heat Switch has a 16A relay for electrical heating and, because it is hard wired, can act as a range extender for the entire Wiser Home system, the company added.
Remi Volpe, managing director at Drayton, said: "This is an incredibly exciting time for Wiser Home, as we take yet another step towards making this a full home management system that will be able to meet the needs of buildings in the future. The introduction of the Wiser Underfloor Heating Controller and Electrical Heat Switch means that not only have installers got an efficient and reliable solution for these types of jobs, but also ensures homeowners can have greater control over mixed heating systems for the highest level of efficiency.
"Additionally, the new dedicated heat pump setting on the app comes at a crucial time for the heating industry, as more heating engineers start to up-skill in fitting this renewable heat solution and customer demand rises with the launch of government grants. As such, it was imperative that the Wiser Home system could be integrated with a heat pump solution in order for customers to reap the benefits of a more sustainable and efficient heating system."
A new generation of Drayton's iconic Digistat was also unveiled, using Bluetooth connectivity, during a showcase at the new Tottenham Hotspur stadium.
David Kempster, future offer manager at Drayton, said: "Since the launch of the first model in 1994, the Digistat range has become a firm favourite amongst installers and homeowners alike. Not only does this best seller offer ease of use and reliability, it is also incredibly easy for installers to fit.
"With our latest innovation, we are excited to be bringing intuitive and smart efficiency-improving technology to our iconic heating control, combining installer familiarity with ultimate user convenience. Designed in the UK for UK heating systems, the new Digistat bridges the gap between smart and traditional thermostats, making this a great solution for every customer and application. As part of our commitment to becoming a carbon neutral business by 2025, we're also thrilled the new Digistat is one of our Green Premium products, designed and manufactured with sustainability in mind."