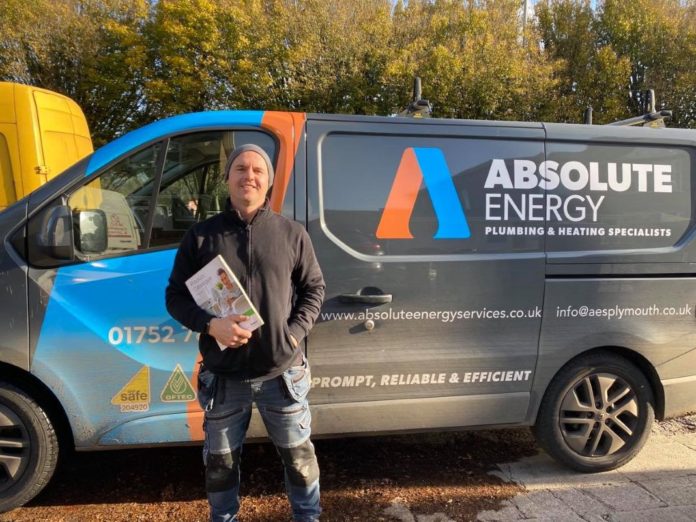 Drayton has announced the winner of its Eco Installer 2020 competition as installer Paul Ashby.
To mark 'Sustainable September', the company launched a search for the UK's most environmentally conscious installer.
Heating engineers and electricians were called upon to share their sustainability picture diaries and showcase the changes they are making in their daily lives to help tackle the climate crisis. The more eco-actions an installer shared, the better the chances there were to be crowned the Drayton Eco Installer 2020.
Following an impressive number of entries, the panel of judges awarded Paul Ashby of Absolute Energy Services with the title. From sharing images of his solar installations to demonstrating his commitment to improving the efficiency of heating systems, Paul impressed judges with his steps towards sustainability.
As part of the prize, he will receive a prize bundle worth £5,000, consisting of an eco-friendly UK break, branded work wear, personalised Drayton products and a VIP tour of the Drayton factory, along with runner up Chris King of Enietherm.
Remi Volpe, managing director at Drayton, said: "As a manufacturer, sourcing sustainable solutions is a key focus for us in both our product offering and our actions, which is why we are committed to becoming a carbon-neutral business by 2025. During September we challenged installers to share photos of their sustainable actions in both their work and personal lives.
"It was great to see the different changes installers were making to their daily lives in order to be more sustainable and we're delighted to have named Paul Ashby as this year's Drayton Eco Installer. Paul submitted an impressive photo diary detailing his efforts to go above and beyond when it came towards improving sustainability and tackle the climate crisis. We look forward to welcoming Paul and Chris to the Drayton factory in the coming months for a VIP tour and to learn more about Drayton's own sustainability journey."