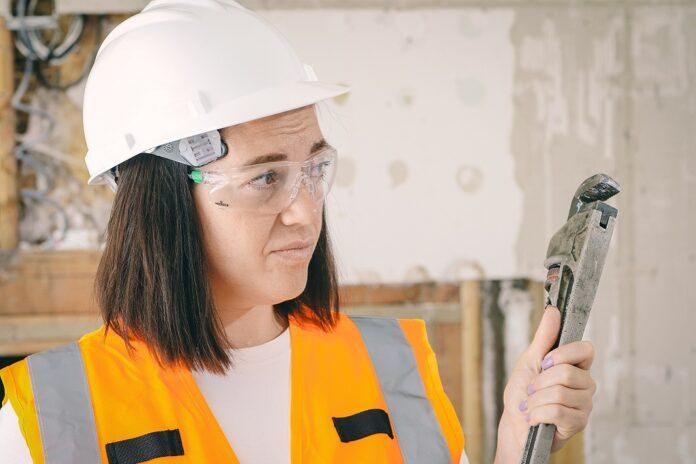 Over 70,000 new plumber recruits are needed by 2032, according to the new UK Trade Skills Index 2023.
The UK Trade Skills Index 2023, commissioned by Checkatrade, has revealed an "alarming skills gap" engulfing the trades and construction sector, with vacancies at record highs. The report revealed a total of 73,700 plumbers are required by 2032, with the specialism alongside carpenters, bricklayers and electricians the most in need of trade skills.
It found the UK needs almost a million new recruits in the entire construction and trades sector just to keep pace with demand, and of the 937,000 figure needed, nearly a quarter of a million – 244,000 – must be qualified apprentices in order to plug a growing skills gap.
The UK has seen a sharp rise in skills shortages across construction from 29% at the start of 2021 to 55% at the end of the year 2021, and these shortages persisted through 2022, a statement said.
The report was undertaken by Capital Economics. Its findings have been described by Richard Harpin, the founder of HomeServe, which acquired Checkatrade in 2017, as both "urgent and alarming". Together, Richard and Checkatrade are spearheading a series of new projects aiming to tackle the challenge, focused on school leavers and young people aged under 25, according to a statement.
This spring, they are set to launch "Get In", a new campaign aimed at getting thousands more young people aged 16 to 25 into trades careers through apprenticeships. Get In is set to seek to capture young people's CVs and connect them to opportunities within Checkatrade's membership base, as well as large trade employers and SME trade businesses.
Richard said: "The figures revealed in our UK Trade Skills Index 2023 report should come as a wakeup call to everyone involved in the trade and construction industry, with plumbers in particular in big demand, not just now but for the next decade."