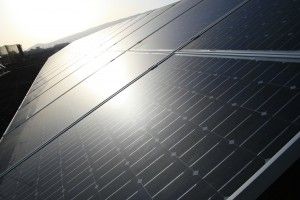 The Department of Energy and Climate Change (DECC) has lost an appeal to overturn a previous High Court decision that ruled in favour of 14 UK solar companies seeking damages from the government.
The Supreme Court of Appeal dismissed the government's appeal after determining that the claimants suffered direct damage to their 'possessions' by the government's "legally flawed" cuts to the Feed-in Tariff (FiT) in 2012.
DECC challenged the ruling made in July 2014 which sought damages under the Human Rights Act 1998 by proving that the claimant companies had 'possessions' for the purposes of the European Convention on Human Rights.
The claimants argued that, by the time the courts found the FiT changes illegal, a significant number of installations were already abandoned due to DECC's proposal, damaging their business because it led to a dramatic fall in the number of people installing solar panels and companies had to lay off thousands of workers.
The government claimed that the changes were necessary, as the cost of solar panels had fallen since the original tariff was introduced, with the result that households were making excessive returns.
Prior to the cuts announcement, householders were paid 43.3p per kWh of electricity generated, but in October 2011 the government said this would be cut to 21p.
Under the original plans, the lower rate would have applied to installations from December 12 that year, but the courts subsequently forced the government to honour the original tariff for anyone installing before March 3, 2012, because the amount of notice given was too short.
Many in the industry accepted that the tariff should be cut, but were angered by the government's failure to give enough notice.
The legal argument hinged over whether potential business put at risk by the (FiT) changes were deemed 'possessions' in a legal context. The judge agreed with the previous judge's ruling that signed contracts could be deemed as possessions but ruled that lost business which had not signed a pre-contract could not be defined as possessions.
The legal challenge was lodged by four claims: Breyer Group, Homesun Holdings, Free Power for Schools LP and Touch Solar, who represented 19 claimants.
In total, the claimants are seeking £195 million in damages, with claims ranging from £233,000 to over £27 million.
The ruling comes as yet another blow for DECC, who will now have to either settle out of court with the claimants, or chose to appeal the decision further – at taxpayers' expense.
DECC declined to comment.