Sally Davison, marketing and communications manager, explains why local authorities should seize the moment…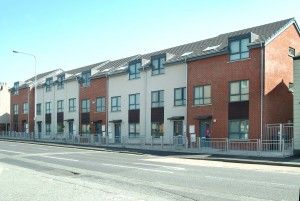 It's a race against time for local authorities (LA) to claim their share of a £25 million Central Heating Fund announced by the Department of Energy & Climate Change (DECC) this March. Applications are being accepted until June 5, 2015, so time really is of the essence.
Why the emphasis on urgency? Because the benefits of acting will legitimately help those most under threat from fuel poverty – an issue we cannot allow to continue in our modern society.
The DECC estimate that the programme will help to fund the installation of complete, energy-efficient central heating systems in 8,000 fuel poor homes. The scheme is targeted at homes in England that are either off the gas grid because they are isolated in the countryside, or those based in mains gas areas that rely on electric heating.
While the ultimate incentive for doing so is to help resolve national fuel poverty, the nature of the Fund has made it difficult for eligible LA to refuse. The application process itself is trimmed of bureaucracy – often cited as a deterrent in many sustainability initiatives. What's more, the assessment of bids is similarly straight-forward with a weighted, points-based system.
Applicants must simply fill in a six-page application form that is available from the DECC. Then the bid will be reviewed and applicants will be notified of the results by June 30, 2015.
If a property is eligible in being off-grid or without a central heating system, LA will essentially be required to show evidence that the house is indeed fuel poor – defined by the UK's Low Income High Costs indicator as having an income below the poverty line, with higher than typical energy costs.
As the scheme is intended for 'first-time' central heating systems, it opens a wave of genuinely sustainable options for local authorities and housing associations to consider. Air or ground source heat pumps, biomass boilers and solar thermal – all are highly efficient, both in terms of significantly reducing ongoing energy costs, as well as making a worthwhile contribution to reducing carbon dioxide emissions.
The increasing availability of heating options that are compatible with these technologies, which ensure the tenants are comfortable and warm, should only go to further justify an application.
Local Authorities and Housing Associations should act now – while the health and well-being of their residents remains at risk, there really is no excuse not to.
As Energy Secretary, Ed Davey, said: "The heat is on for warmer, healthy homes."
Don't miss the opportunity.