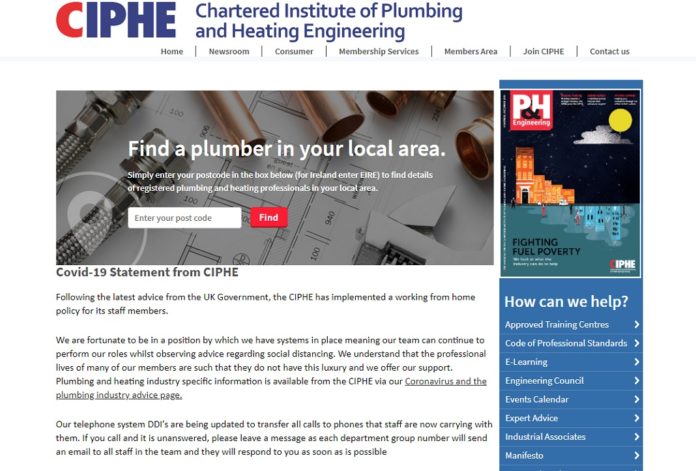 Guidance has been released from the CIPHE in response to the coronavirus outbreak.
It includes advice on personal safety and wellbeing, safety and wellbeing of the customer, insurance cover and liability, legal positions and business help.
The guidance sets out that plumbing and heating engineers should flag up any environment they feel is unsafe and carry out a risk assessment.
"Where you are happy to continue, assume that the premises you are working in and the system you are working on contain the virus, and prepare yourself appropriately," it added.
Installers were encouraged to extend the use of Personal Protective Equipment (PPE) such as safety glasses, gloves and face masks. Further measures include cleaning tools at the start and finish of any job and then changing and cleaning clothes on returning home, the CIPHE advised.
It was also advised to stay off work for the recommended time even with 'mild under the weather', as the virus could be deadly to more vulnerable clients.
Further guidance on diagnosis, self-isolation and financial help has also been issued in the document, available by clicking here.