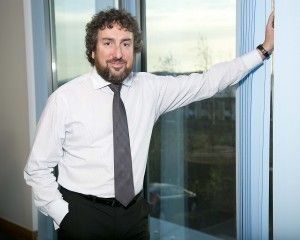 Boiler and heating cover provider, CORGI HomePlan, claims its growth has provided a financial windfall for the nation's heating engineers, stating its network of more than 1,500 Gas Safe Registered businesses has benefited from a total of £40 million since CORGI HomePlan started trading four years ago.
Rather than employing engineers directly, CORGI HomePlan enlists a network of local tradesmen across the UK to provide servicing and repairs to its customer's central heating, plumbing, drains and electrics. In 2014, as CORGI HomePlan's customer base rose by 31% across the UK, the value of the jobs given to this growing network was £16 million, averaging at £10,666 per business within the network.
Since its formation in 2011, CORGI HomePlan has grown into a £35 million turnover business.
Kevin Treanor, director of CORGI HomePlan, said: "As a former heating engineer, I know the value of the local tradesman who knows his customers and his area inside out. They are such trusted figures in a community and provide immediate reassurance to our customers when they arrive on a doorstep. That's why I wanted our business to have a nationwide network of the best local engineers.
"We knew that as the business grew, we'd become more important to our network in terms of the volume of work we were able to give them – particularly servicing appointments during the traditionally quieter months, as well as repairs and callouts during the colder parts of the year. And because we pay our installer network within seven days of the completing a job, they are happy to keep on working for us.
"As CORGI HomePlan continues to grow, the value and number of jobs that our installer network receives is only going to keep on getting bigger."