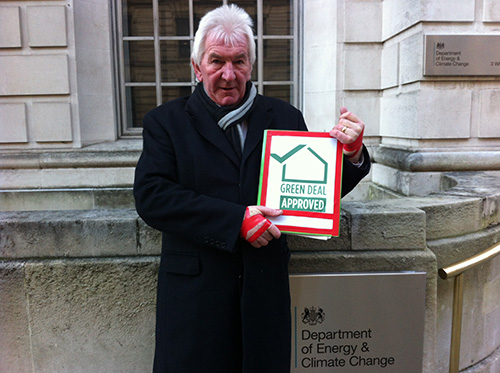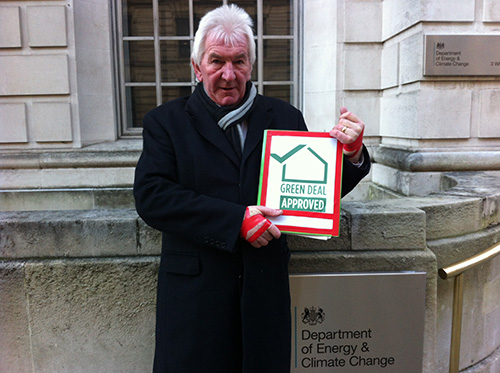 The long-awaited Bonfield Review has been met with some concern by energy efficiency specialist, Peter Thom, founder and managing director of Green Heat.
The Bonfield Review was commissioned by the government in July 2015 to look at consumer advice, protection, standards and enforcement to tackle problems within the supply chain, such as rogue traders, poor quality installations and compliance issues. The review was finally published just before Christmas and nine months late.
Responding to the review, Peter said: "This follows the disastrous failure of the Green Deal, which was highlighted in the open letter I sent to the Prime Minister in January 2015, explaining in detail why heating installers did not engage with this Government scheme.
"The original scheme was going to be open to all Gas-Safe registered installers, without the need for the added costs of PAS2030 for management systems, additional accreditation, inspections and surveillance. This was agreed with industry, as we are already highly regulated with a requirement to undertake costly training and examination every five years to maintain gas accreditation.
"So I was somewhat surprised that following 200 meetings with 170 stakeholders and a further 410 organisations, the Bonfield Review is suggesting more of the same by retaining all these barriers. Clearly, the installers' view is not being listened to and they were probably not well represented at these meetings."
Peter asks whether 'Green Deal 2' could be on the horizon?
"The Bonfield Review makes 29 recommendations, with the setting up of a Strategic Governance Board proposed to oversee and monitor these and decide on the levels of auditing required," he said.
"There is also a suggestion that all installers will have to pay to join the government's Trust Mark scheme. This could well distort the market for other better known and trusted quality mark schemes, such as Which? and local Trading Standards' 'Buy with Confidence' accreditations.
"I am not aware of any evidence that the perceived problems outlined in the review exist in the heating industry. I am also not aware of any evidence that existing consumer protection is inadequate or failing"
Peter believes this raises the question of how successful government schemes such as the Green Deal and Renewable Heat Incentive have been in tackling fuel poverty or helping the needy; or if they have been value for money.
"There are important lessons to be learned from the failure of previous initiatives, and being on the 'front line' with consumers, heating installers are well-placed to know what is needed and workable to protect, engage and educate homeowners on all home heating and energy efficiency measures," he said.
"Any change of course must take into consideration the particular needs of smaller installer businesses. Removing the red tape and added costs are key to making these schemes work – for everyone."
The Association of Plumbing & Heating Contractors (APHC) also offered its opinion on the review.
CEO, John Thompson, said: "On first impressions the review appears to focus on greater regulation and replacing the Green Deal scheme, but there doesn't appear to be any details on incentives for consumers to adopt energy saving measures. Without such incentives I can't see why the plumbing and heating industry will invest in an additional regulatory standard, particularly after the failings of Green Deal.
"I am also keen to learn how such a new standard will work in conjunction with existing competent person and energy efficiency schemes, as without knowing the full details there is the potential risk for there to be an additional, and perhaps duplicate, layer of requirements that installers will have to meet.
"In conclusion, APHC is keen to support a framework that improves quality and consumer protection, however, we need to be sure that a new standard doesn't duplicate current requirements, that consumers are properly informed and incentivised to use green technologies, and that the proper inspections and enforcements are implemented," he said.