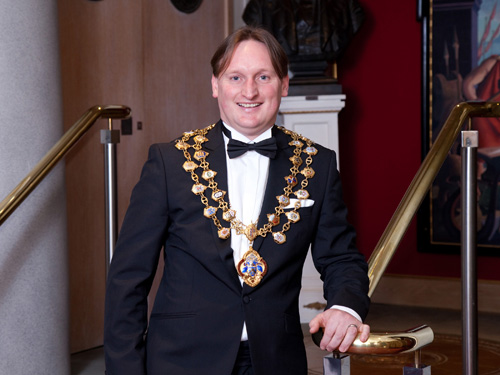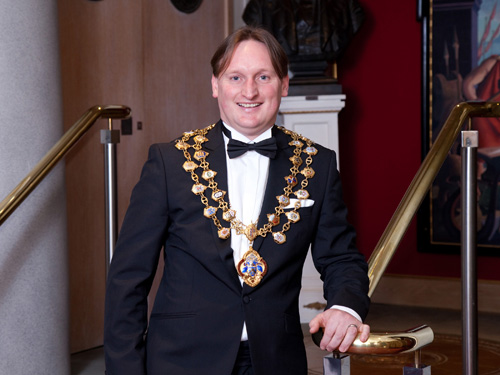 Education and career development was the theme of this year's Chartered Institute of Plumbing and Heating Engineering's (CIPHE) 'Dinner with the President'. Held on the March 8 in London, some 50 guests joined president, Paul Williams, to a special dinner where they celebrated his tenure.
The dinner was attended by prominent figures from organisations serving the plumbing and heating industry, with Jonathan Edwards MP, Member of Parliament for Carmarthen East and Dinefwr, as guest speaker.
Paul took to the stage to discuss his career and the way it interweaved with CIPHE membership right from the very start of his apprenticeship. He emphasised how the CIPHE was developing clear paths of career progression, not just in the UK but worldwide, so that those just starting out as an apprentice could follow a structured route to strive for Chartered Engineer status.
He also commented that: "training has got to be fit for purpose" and on the role the institute was taking in regard to enhancing apprenticeships. He said: "Education and training are vital for the future of our industry, and we at the CIPHE, are pleased to be working with industry colleagues and employers on the development of the Plumbing and Heating Technician Trailblazer Apprenticeship."
After praising members of the CIPHE's overseas membership, especially in Hong Kong, where several members are putting themselves forward for registration as chartered engineers, the president went on to talk about the current positive buzz around the industry, and the support he's received from CIPHE industrial associates. Paul also covered the recent improvements which have been made to the CIPHE's technical provision and the satisfaction he has gained while working on CIPHE campaigns to help safeguard the vulnerable.
After thanking colleagues, friends and family, Paul concluded his speech with: "This presidency has been the highlight of my plumbing career. I can't let it go by without saying a massive thank you to all who are in attendance and to those members who have supported me."