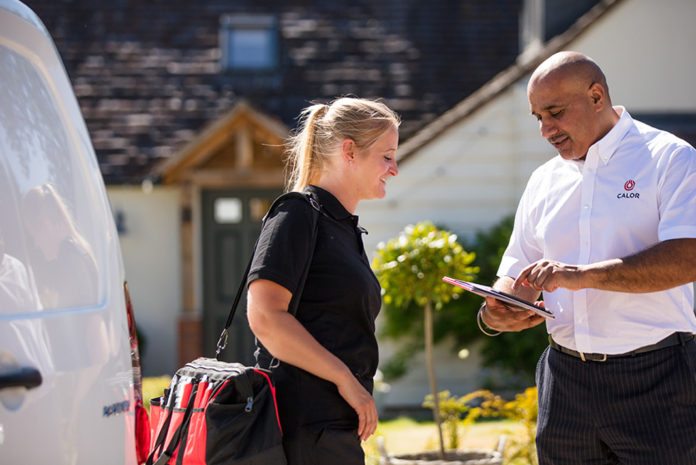 Calor is advising rural installers to recommend BioLPG to their off-grid customers, following the recent launch of the government's Clean Air Strategy.
The Clean Air Strategy lays out how the country will "tackle all sources of air pollution, making our air healthier to breathe, protecting nature and boosting the economy".
One of the key points outlined in the document is new legislation to ensure only the cleanest wood burning stoves are available for sale by 2022, to improve air quality and reduce the amount of particulate matter, which can be damaging to health, being released into the atmosphere via home heating.
This will have an impact on rural homeowners that rely on solid fuel for heating, and installers should be recommending alternative options to future proof their system. Calor is advising installers to suggest BioLPG as a clean option for heating homes with no access to mains gas.
Karl Bateman, national specifier manager at Calor, said: "The launch of the Clean Air Strategy and Clean Growth Strategy has brought attention to heating fuel choices. Installers play a key role in advising rural homeowners on the fuel options available to future proof their heating system, such as new BioLPG.
"We have a brand vision to improve air quality and dramatically lower carbon impact by offering 100% renewable energy solutions to our customers by 2040, and BioLPG is our first step on the journey.
"BioLPG is made from renewable materials and will reduce a homeowner's carbon footprint for home heating by 38%, compared to heating oil. It is chemically identical to standard LPG but is created from a mix of renewable and waste materials.
"It's classed as a drop-in fuel, so it's compatible with current LPG heating systems and appliances, and the system requires no additional upgrades or adjustment.
"Homeowners can also benefit from all the convenience of mains gas, not just for heating and hot water but for cooking with an instant controllable real flame, and powering appliances such as gas fires."