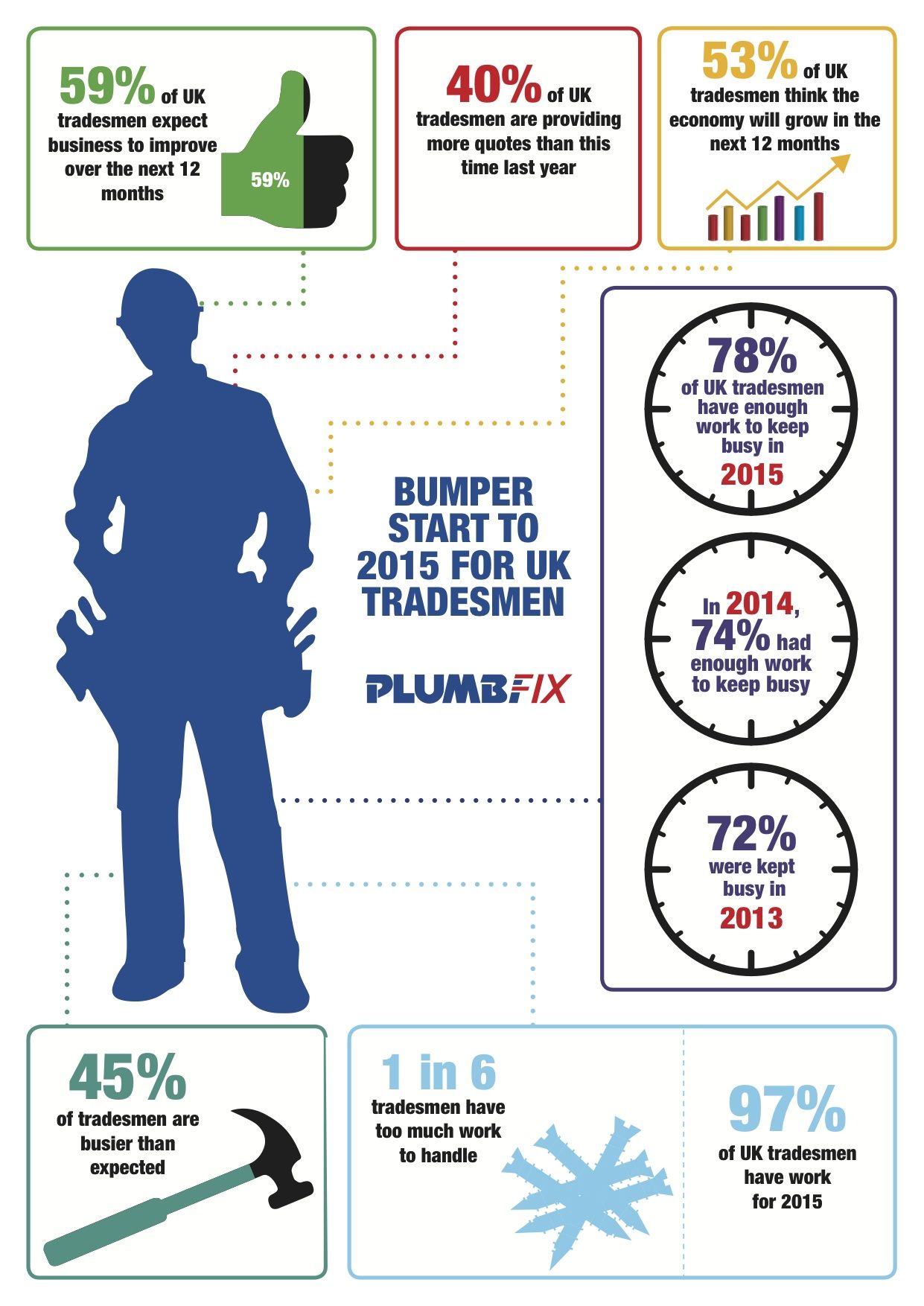 2015 has got off to a busy start for UK plumbers and other tradesmen, according to new research released by trade supplier, Plumbfix.
Ninety seven per cent of the tradesmen questioned by Plumbfix's umbrella organisation, Screwfix, in its Trade Pulse report are currently working. In fact, nearly one in six are so busy they have more work than they can handle and 78% have enough work to keep them busy, compared with 74% for the same period last year and only 72% in 2013.
Qualified plumbers are among those tradesmen who are also optimistic for the future, with 59% believing business will improve for them in the next 12 months. For more than one in three, business is busier than expected and they are preparing more quotes compared to this time last year.
The optimism they are feeling for their own businesses is also mirrored in their feelings about the general economy as 53% think it will grow in the next 12 months.
Andrew Livingston, CEO of Plumbfix, said: "2015 has got off to a buoyant start for UK tradesmen, with many taking on more work year-on-year. This trend has also come through other measures such as the latest construction growth figures. With so many tradesmen reporting that they're currently in work, expecting to get busier through the year and brightly looking ahead to the future, we are focused on continuing to help them where we can to build on their current business success.
"We know it's crucial that tradesmen can get the goods they need and get back to their job as quickly as possible. For this reason, we've committed to opening more than 50 new stores across the UK and creating an additional 900 jobs in 2015. These investments are designed to offer our trade customers more choice of how and where to shop, whether online, over the phone or in store."