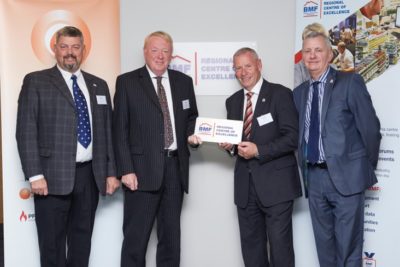 The roll out of the Builders Merchants Federation's (BMF) Regional Centres of Excellence gained momentum this month, with three new centres launched in less than ten days.
Members around the country have welcomed the move, which will give them access to BMF training and events on their doorstep.
Encon Insulation in Chorley is providing the facility for the BMF's first Regional Centre in the north west.
Ridgeons' Green Light Centre in Cambridge, created to train customers on its range of sustainable products, became the first BMF Centre in the Eastern region
Meanwhile, the Keystone Group's design, production and distribution centre in Cookstown will provide meeting and training facilities for the BMF in Northern Ireland.