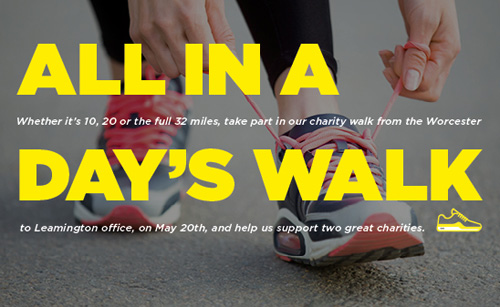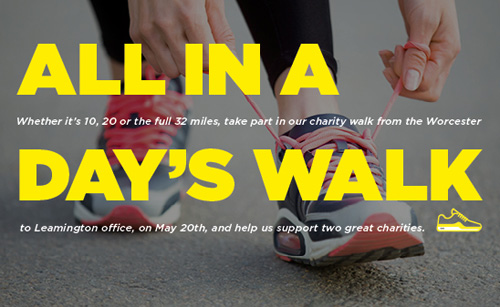 A team from bcg – part of Wolseley UK – will swap their office attire for their walking boots to take on a 32-mile trek on May 20.
The day-long walk will take them from the bcg offices in Worcester, right through to the Wolseley UK head office in Leamington Spa.
Whether it be ten, 15 or the full 32-mile walk, bcg employees will be coming together to raise funds for both Macmillan Cancer Support and the local St Richard's Hospice in Worcester. Macmillan Cancer Support is Wolseley UK's chosen charity partner and the Group has a target of raising £75,000 to support as many individuals and families living with cancer as they can. St. Richard's Hospice is another charity close to the hearts of bcg employees and provides palliative and end-of-life care and education to those affected by life limiting illnesses.
You can show your support by sharing the hashtag: #AllInADaysWalk and donate by visiting the Just Giving pages, here: www.justgiving.com/fundraising/bcg-st-richards-hospice and here: www.justgiving.com/fundraising/bcg-macmillan.