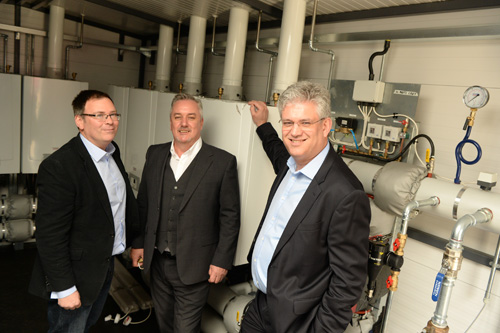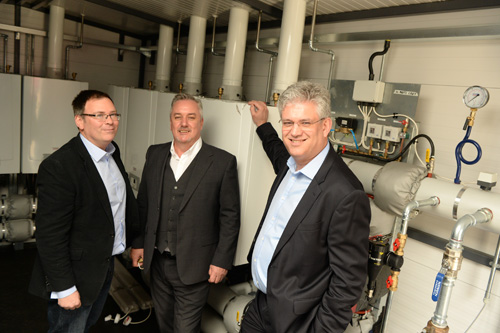 Baxi Heating has acquired Packaged Plant Solutions to strengthen and grow its existing packaged plant room offer in line with market demands.
Packaged Plant Solutions, an established packaged plant room specialist, will become part of Baxi Heating's commercial business, joining the Andrews Water Heaters, Potterton Commercial, and Remeha brands.
Market indicators suggest there will be a continued drive for off-site prefabricated solutions, especially because of the growth of heat networks, which often require a central plant room. With the construction industry looking more and more to off-site prefabrication as a solution to address labour and skills shortages, these plant rooms are increasingly being built offsite and delivered as a complete prefabricated solution.
To meet this increased market demand, and to strengthen its packages offering, Baxi Heating bought Packaged Plant Solutions and its own fabrication facility. Baxi Heating has had a presence in the Gas Pre-Heat market for many years, working with Packaged Plant Solutions who manufacture the plant rooms.
The acquisition places the manufacturing facility at Milton Keynes in direct contact with the Gas Pre-Heat customers, and will improve its customer service to these utility customers, while enabling Packaged Plant Solutions to engage its technical capability directly on these projects.
Packaged Plant Solutions supplies complete pre-built packaged plant rooms for commercial and industrial applications, and has the expertise to undertake complex, challenging projects.
In addition to building the plant room, Packaged Plant Solutions manufactures riser and corridor modules to take the heat from the plant room around the building. To complete the system, it also manufactures utility cupboards for end user apartments. These are then delivered to site, complete with heat interface units, mechanical ventilation with heat recovery ventilation systems, underfloor heating, and digital connections already installed.
The acquisition enables Baxi Heating to provide the complete solution to its customers as it can supply boilers, water heaters and CHP products, HIUs and smart controls.
Adam Turk, managing director of Baxi Heating's commercial business, said: "The packaged plant room market offers significant opportunities – making this a really exciting acquisition. While we are already active in this market, acquiring Packaged Plant Solutions will transform this part of our business, strengthening our offer to customers."
Andrew Miele, of Packaged Plant Solutions, said: "While it will be 'business as usual' for our customers in terms of the service we provide and the contacts they deal with, the backing that Baxi Heating is providing means we are in a much stronger position in terms of operational support, research and development, resources and financial stability, which will deliver benefits to all our customers."