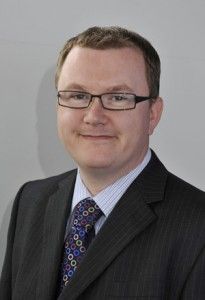 Boiler manufacturer, Baxi, has pledged its full support to the 2015 Queen's Speech, particularly those measures affecting housing and apprenticeships.
Under the Full Employment and Welfare Benefits Bill, the Queen set out the government's strategy designed to achieve full employment. The aim is for two million more jobs and three million new apprenticeships to be created by providing young people with the support, skills and experience they need to fulfil their potential.
Jeff House, regulatory marketing manager at Baxi, said: "It is promising to see the government pledge more commitment and funding to apprenticeships. During these challenging times, it is vital that we attract fresh, new talent to boost productivity and enhance our skills set – and apprenticeships is core to this. After all, it is the new generation of today which will form tomorrow's workforce."
In addition, Baxi cautiously welcomed the government's Housing Bill which is geared towards supporting home ownership and extending the 'Right to Buy Scheme' to social housing tenants – while asserting that the current housing stock situation must also be addressed.
Jeff said: "It is encouraging to see the government pledge yet more funding towards stimulating the housing market and aiding homeownership which will only work to boost business for the building industry. However, although details are still emerging at this stage, it is important that the nation's rapidly depleting level of housing stock is also taken into account and tackled appropriately."