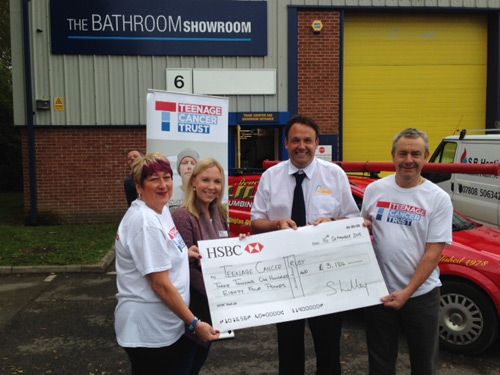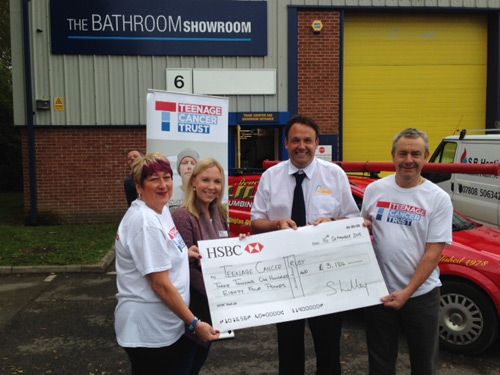 Long-standing customers of City Plumbing Supplies (CPS) Bridlington, Steve and Angela Lilley, have raised a staggering £3,184 for CPS partner charity Teenage Cancer Trust by driving a plumbing themed car to Monte Carlo in just three days.
Steve was accompanied by his wife Angela throughout the 1,088 mile 'Monte Carlo or Bust' journey which included a number of challenges and fancy-dress themes along the way to raise vital funds for the only UK charity supporting young people with cancer. As an installer and regular CPS customer, the team was appropriately titled 'The Bath Bombers' and their car was adorned with ducks, bubbles, and a bath tub.
Steve, said: "The main part of the challenge was to travel the huge distance in a car bought for under £300; fortunately, our 17 year old Toyota survived the distance. We're grateful to CPS for the sponsorship (and to branch manager Dan who travelled to Bolton to pick up the all important car roof rack) and the backing of the whole Bridlington team. We are absolutely over the moon to have raised such a large amount of money for such a worthwhile cause."
Dan Cooper, CPS Bridlington branch manager, added: "Steve and Angela have been valued customers for many years and to be able to support them and get involved with their fundraising ambitions has been fantastic.
"Raising this amount of money for CPS' charity partner is an unbelievable feat. Knowing Steve, he would have pushed the car to Monte Carlo if needed. Congratulations again to them both."
Jenny Bull, corporate account manager at Teenage Cancer Trust, said: "The funds that Steve and Angela have raised from their epic challenge will make a huge difference to the lives of young people with cancer. We are extremely grateful for their support. For every young person we currently reach, there's one we can't, but with the help of people like Steve and Angela we can get even closer to our goal of reaching every young person with cancer."