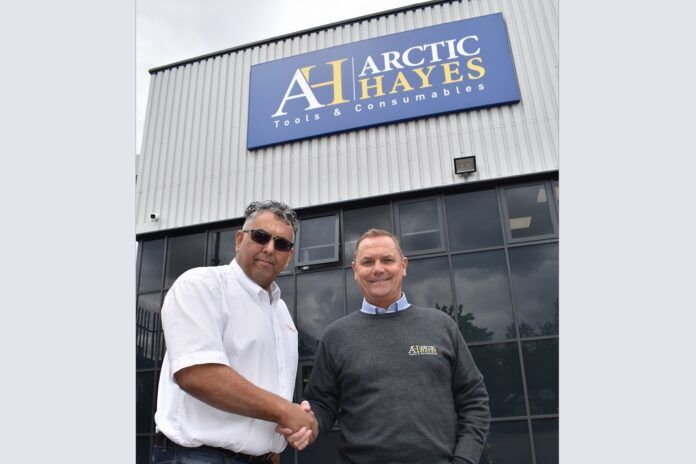 Arctic Hayes has announced an exclusive partnership with Trappex. The strategic collaboration means Arctic Hayes will be the sole distributor for Trappex's complete range of magnetic filters and scalematic products.
A statement said that Arctic Hayes aims to redefine the approach to water quality and scale management for plumbers and increase sales opportunities for merchants.
Lee Parsons, Arctic Hayes' CEO, said: "Arctic Hayes and Trappex share an unwavering commitment to delivering top-quality products that make a real difference. This is a great opportunity for two dynamic businesses from within the plumbing industry to come together.
"The Trappex product range is manufactured to the highest standards and complements the extensive portfolio of products we supply here at Arctic Hayes, such as our Pipe Freeze and Vortex Gas ranges."
Shahzad Kareem, sales director for Trappex, added: "We are very excited to be working in partnership with Arctic Hayes a company which has over 50 years of plumbing and heating expertise and experience and will be using all of that knowledge to develop new products."
The partnership announcement from Arctic Hayes is part of a wider expansion for the Leeds-based company that underlines its commitment to supporting the growth of the UK plumbing industry and its large network of merchant customers.
As part of that expansion, the company moved to a larger headquarters and warehousing facility and now has now has over 450 products in its portfolio.