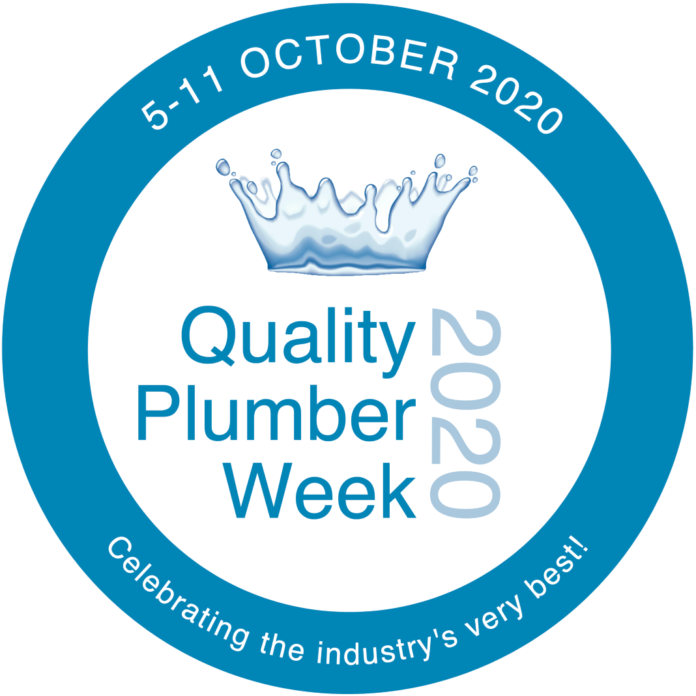 Quality Plumber Week is running this week between 5th and 11th October and APHC is calling for plumbing and heating installers and engineers to get involved.
The awareness campaign will celebrate the important work that plumbing and heating contractors carry out each day, plus debate the future of the heating industry through an online workshop.
Installers can get involved with Quality Plumber Week on Twitter, Facebook and LinkedIn by posting photos of their work using the hashtag #QPW20. APHC will be giving away prize bundles for the best heating, plumbing and bathroom installations with prize donations from Baxi, Ideal Standard, Hotun, by RA Tech, Inta, Mark Vitow, Mira Showers, Monument Tools and Spirotech.
APHC has also teamed-up with Travis Perkins to host two free online workshops for installers in England and Wales. The Wales Online Workshop takes place on Thursday 8th October from 10am to 11am, while the England Online Workshop will be hosted on Friday 9th October from 10am to 11am.
John Thompson, APHC CEO, said: "The UK has set in law a target to bring all its greenhouse gas emissions to net zero by 2050 and as part of the government's journey to this 2050 target they have committed to introducing the Future Homes Standard in 2025.  The Future Homes Standard will see changes to Part L and Part F of the Building Regulations for new dwellings to ensure that by 2025 all new build homes will feature low carbon heating and world-leading levels of energy efficiency. This means that the majority of installers and engineers are going to have to re-train and ultimately change the way they operate as a business."
The online workshops will also provide opportunity for plumbing and heating contractors to have their say as APHC wants to hear from installers regarding their views on how the heating market needs to develop in terms of what alternative heat technologies should be at the forefront of government strategy. The APHC also wants to understand what support installers feel they need from government to help them and the industry move to alternative heating technologies. APHC will then compile and feed the views of installers directly into government.