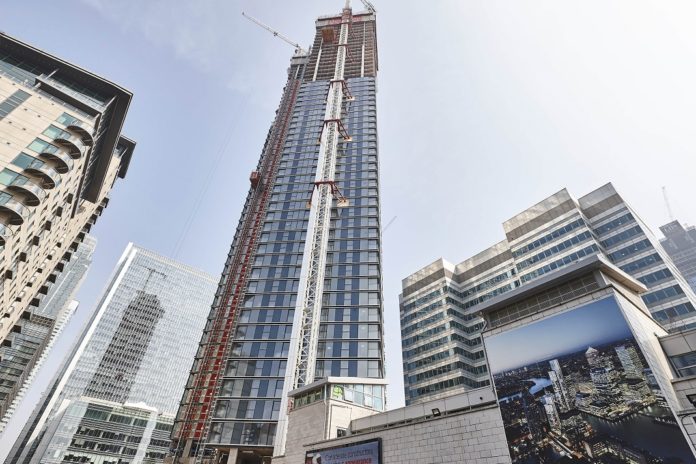 REHAU has warned current sustainable design must mitigate overheating in buildings as heat waves become more prevalent in its report Designing Healthy Apartments.
Most of the 520 M&E contractors and architects who responded in research felt that sustainability would be the most important design issue over the next ten years in multi-residential buildings, closely followed by temperature control.
The recent and forthcoming heatwaves pose a health hazard for the building occupants living in such temperatures, which reached over 30°C in Wales and Southern and Central England last week, resulting in the amber warning for affected areas. As such, Steve Richmond, head of marketing and technical at REHAU Building Solutions, has drawn attention to the importance of including efficient cooling methods as part of 'healthy designs' to futureproof buildings.
Steve said: "As pressure increases to make buildings more energy efficient through improved insulation, very few measures are being put in place to offset excessive indoor temperatures during the warmer weather. As we continue to see fluctuations between colder winters and hotter summers, consultants and contractors should consider measures in design buildings to be able to cope with these contrasting conditions, while retaining sustainability credentials.
"Additionally, government targets of reaching net-zero emissions by 2050, means cooling methods will need to be efficient and low energy. 'Healthy design' therefore not only needs to be beneficial to the people living inside, but environmentally friendly too. Consequently, our new guide to healthy apartment design outlines possible solutions that are more efficient than traditional mechanical cooling methods and can help contractors and specifiers meet this sustainability challenge."
Thermally Activated Building Structures (TABS), for instance, regulate the temperature of the building by running hot or cold water through the pipes within the concrete slabs, continually removing heat during hotter months. As such, these avoid the need for mechanical energy intensive cooling systems and regulate heating and cooling efficiently across the year.
As identified by groups such as the Climate Change Committee (CCC), large numbers of heat pumps are needed to reach net-zero. As well as delivering efficient, low-carbon space heating and hot water, heat pumps can also provide cooling via underfloor heating pipework. To support heat pumps, underfloor heating & cooling and other means of cooling such as fan coils and chilled ceilings, specifiers and contractors should consider incorporating smart controls into their projects.