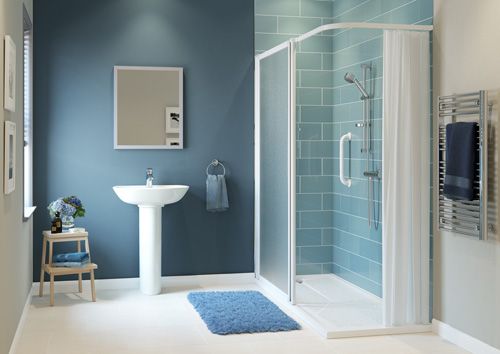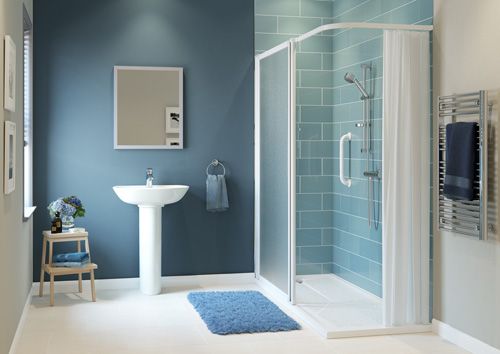 AKW has been chosen as the preferred manufacturing supplier by Handicare, which works in association with Age UK Trading to provide a selection of mobility products to suit the needs of people in later life.
With the specialist product design and manufacturing capability of AKW and the installation expertise of Handicare, the two organisations will develop innovative bathroom solutions to help older people remain safe and independent in their own home.
Earlier this year AKW launched its latest showering products which are designed to cater for households with varying lifestyle requirements based on feedback from both the Public and Private sectors.
This includes iCare, the world's first Bluetooth® enabled smart electric shower, part of a new iShower range from AKW. Additional safety features include thermostatically controlled water temperature, which along with sleek rounded corners and a sensory user interface make iCare an unrivalled solution providing a seamless mix of safety, style and smart technology.
The company also offers a range of products including screens, seats, grab rails and more for wet rooms, which are an ideal, more accessible alternative to traditional bathrooms. Recent innovations include a range of 'best-in-class' formers that offer ultimate design and installation flexibility along with robust load capacity, providing a stable base for users who require mobility aids including wheelchairs and the assistance of carers.
Commenting on the partnership, Paul Massey, group chief executive officer at AKW, said: "This new partnership comes at an exciting time for AKW as we continue to build on our 26 year heritage of providing innovative solutions that make a real difference to people's lives. Our product offering is comprehensive and by collaborating with Handicare we're able to offer accessible bathroom products that improve mobility and help older people retain their independence."
Helena King, head of affinity & product development at Age UK, said: "Age UK Trading specialise in the evolving needs of older people and understand that it's important to be relaxed and comfortable at home. We are pleased to be working with Handicare and AKW to offer a new range of accessible bathing products designed to make life easier and help older people retain their independence."