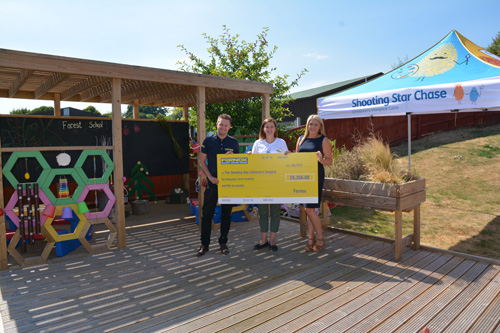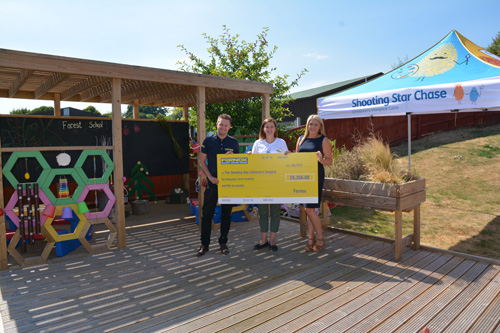 Customers, suppliers and partners joined Fernox on the golf course for a day of fundraising – raising £6,356 for Shooting Star Chase. Now in its ninth year, the event brings the total charity contribution from the Fernox golf days alone to over £81,850.
This year's Fernox Charity Golf Day welcomed over 70 heating and plumbing industry professionals to the fairways as a way of raising money for Shooting Star Chase. A leading children's hospice charity, Shooting Star Chase helps provide care to babies, children and young people with life-limiting conditions, and their families, within London and Surrey.
The event included mini competitions throughout the day, with players having an opportunity to try their luck and 'Beat the Pro' on the 16th hole. Colin Willis claimed first place in the overall singles competition and Sarah Bailey won the individual 'Nearest the Pin' event. The golfers then enjoyed a luxury three-course meal whilst continuing to give generously to the raffle and auction.
Andy Glaister, national accounts manager, said: "We are thrilled with the success of this year's charity golf day. Fernox is very proud and grateful that, nine years on, we continue to receive the valued support of Fernox friends and partners, who donate their time and money to help raise vital funds for such a worthy charity."