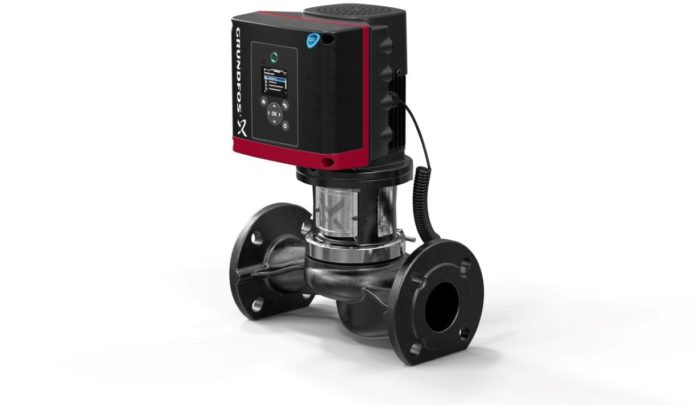 Grundfos has been selected as pump supplier of choice for a major property restoration project in Scotland.
Back in 1729 a 4-bed hospital opened on Quartermile in Edinburgh. It was the first voluntary hospital in Scotland.
In 1879 the site was transformed into an architectural gem, with a distinctive baronial style, when it metamorphosed into The Royal Infirmary. The spectacular design was too reflected internally, where the incorporation of a range of forward-thinking features were directly attributed to reducing the mortality rate.
Having completed its promise, it now enters a new era and its next iteration as home to the Edinburgh Futures Institute (EFI). Grundfos Pumps in association with Balfour Beatty Kilpatrick has taken up the M&E challenge to ensure that this historic location will continue to encourage yet more ground-breaking achievements. Grundfos are delighted to have been selected as the pump supplier of choice and have already supplied a range of pumps, pressurisation units and packaged boosting equipment to phase one.
When it takes up its place as the largest collaborative project of its type and it is fully completed in 2022, the £120m project will see the Lauriston Place sensitively restored, extended and upgraded. Not only will it be ready to face the next 300 years but with the help of many forward thinking partners such as Grundfos Pumps, it will carry the momentum that it has become famous for, to forge new quests.