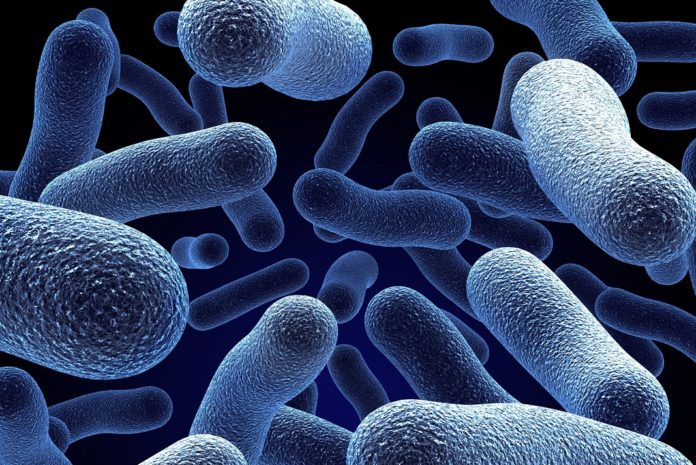 As UK businesses start to re-open in response to the easing of coronavirus lockdown, they have been advised about taking steps to reduce the heightened risk of Legionnaires' Disease. Joe Ayling reports
Plumbing and heating engineers have a crucial part to play in the safe reopening of commercial buildings amid the worst pandemic in living memory.
After months of closures, shops, restaurants, pubs, even the dentist, are now permitted to resume some level of service. There is every chance hotels and holiday parks will also reopen to high demand in the summer, and queues have now started to form outside the barbers.
But after months of lockdown, businesses are being warned about outbreaks of another disease with similar symptoms to COVID-19 itself. And this is Legionnaires' disease, which has symptoms including high temperature and coughing – with the potential to lead to pneumonia. As explained by Richard Crisp, head of chemistry at Fernox in June's HPM, there is a risk of legionella inhalation from water droplets dispersed from taps, showers and air-conditioning.
Because of the obvious need to reduce the strain on the health service at this unprecedented time, leading organisations have urged business owner to act responsibly and do everything they can to prevent this happening.
Some local councils are obtaining and testing samples from local buildings to make sure water systems are disinfected and flushed appropriately.
Greg Fell, director of public health in Sheffield, said: "As we move into the next phase of lockdown, we know that businesses are very keen to open their doors again as soon as possible. However, it is vitally important that steps are taken to ensure the health and safety of staff and customers. There is a real risk that legionella could have built up in water systems that haven't been used and maintained during the lockdown period, so business owners must follow the guidance and make sure that their premises are safe before they reopen."
UNDERSTANDING THE GUIDANCE
The closure of buildings since March is likely to have resulted in the warming of water in internal systems and stagnant supplies, warned the Water Regulations Advisory Scheme (WRAS). Together with increased growth of microorganisms, a higher uptake of metals was also flagged up by WRAS. Julie Spinks, managing director of WRAS, said: "Whilst businesses are understandably keen to open their doors, it's important to consider all areas of health and safety, beyond those directly related to COVID-19. Stagnant water can pose a risk for the users and residents of any kind of building, so it is vital that the water system is prepared and refreshed before access resumes.
"Water UK's guidance on recovering buildings and networks after prolonged inactivity provides clear and helpful information for anyone involved in managing a premises, but approved plumbers should also take the time to understand the recommendations to advise their clients accordingly."
INDUSTRY ADVICE
The heating and plumbing industry has been quick to offer advice on legionella prevention ever since the coronavirus crisis took hold earlier this year. Andy Green, technical director at Baxi Heating, called for preventative maintenance of empty buildings throughout the closure period. Weekly inspections were recommended to avoid the risk of a legionella outbreak. Business owners were advised to allow the domestic hot water to reach pasteurisation temperature of 60oC for an hour once a week to prevent bacteria forming and avoid the risk of legionella, which is dormant below 20oC and does not survive above 60oC.
"Some water heaters will have onboard controls that operate a legionella cycle to ensure that the whole system is brought up to pasteurisation temperature by monitoring the secondary return temperatures," he added.
RISK ASSESSMENTS
The Association of Plumbing & Heating Contractors (APHC), meanwhile, has developed its one-day plumbing course on legionella assessment, normally delivered in person to small groups, for online delivery. From this month, following a successful trial period, plumbers will be able to sit APHC's Legionella Cold Water Risk Assessment & Disinfection Course through a webinar system.
Part of the course looks at how to safely disinfect a water system and perform a risk assessment associated with cold and hot water systems.
APHC technical services manager Graeme Dryden said: "It's vital that plumbers invest in training in order to acquire new skills, enhance existing ones and to keep up-to-date with legislation, technology and commercial opportunities. 
"For example, when the trading restrictions on restaurants, pubs, sports facilities and other business establishments are lifted, I can foresee an increase in demand for plumbers who are able to implement risk assessments, advise on precautionary measures and implement remedial work on water systems relating to legionella."
• To participate, contact training@aphc. co.uk