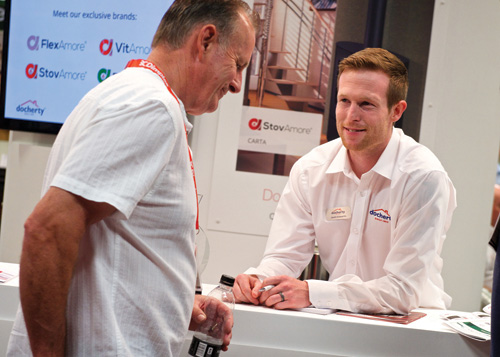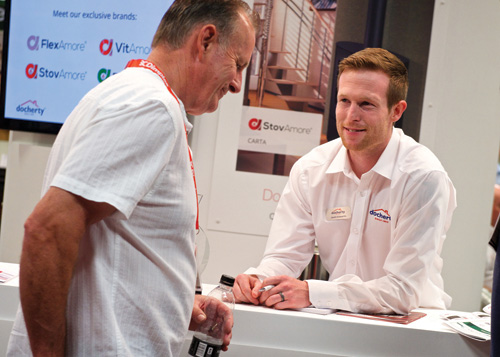 Docherty Group return to the Hearth and Home exhibition at Harrogate International Centre for the eighth consecutive year on June 11-13.
Displaying its most comprehensive flue and chimney product range to date and showcasing itsmost popular wood and multi-fuel stoves at the show, Docherty are looking forward to catch up with both existing and new customers.
Being well aware of the tremendous potential to improve and enhance the flue and chimney industry, this year the company will be focusing on developing deeper knowledge and insight around their customer's key needs and pain points. Docherty will use the findings to shape its future products and services to directly address its customers' needs.
Visit Docherty at Hearth and Home for a chat and a chance to voice your opinions, help them shape their products, and give them the ability to understand their customers.