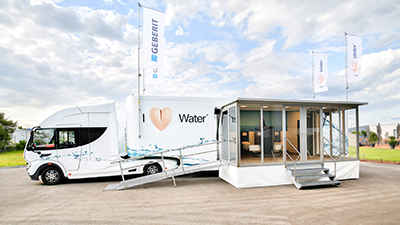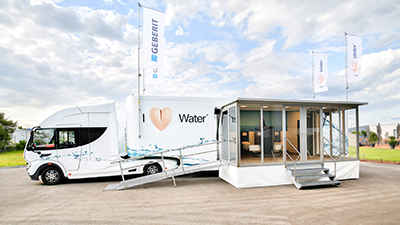 Geberit is taking to the road this summer on its Geberit AquaClean 'My First Time' tour. The tour will be introducing consumers to the very latest shower toilet technology, as well as raising awareness of the benefits of cleaning with water.
Visiting key destinations throughout the UK, the Geberit My First Time tour will stop off at Edinburgh, Bristol, Manchester, Birmingham and Leeds. Each location will see a variety of activities taking place, in a hope to encourage people to get on board with this latest bathroom technology.
Visitors will be encouraged to try the technology out for themselves and share their 'first time' experience via social media using the hashtag #myfirsttime.
Throughout the tour, Geberit will be partnering with local charities to raise funds for good causes within the community. Each visitor who trials the Geberit AquaClean will be given a penny token, which Geberit will match with a one pound donation to the chosen charity.
Find out more at: www.geberit-aquaclean.co.uk/myfirsttime