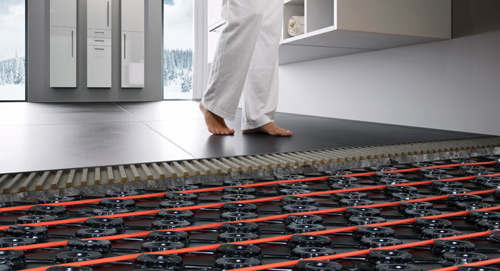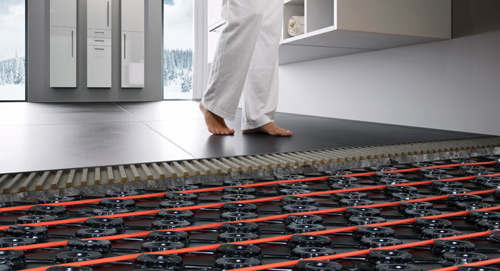 As part of UK Construction Week, HVAC 2015 has been established as a must see on the trade calendar.
Taking place at the NEC in Birmingham from October 6-8, HVAC 2015 will feature over 1,500 square metres of exhibition space. The event will provide a powerful opportunity for the HVAC industry to network, learn, share and trade together as the market enters a new phase of prosperity and is completely free to attend.
As a result of the show's strong backing by the industry's leading trade groups and associations, its comprehensive seminar programme is bursting with high quality content that will make visiting well worthwhile, with the opportunity to learn new skills and get a heads up on developments in the industry.
The schedule begins with an introductory guide to under-floor heating systems designed to help those looking to capitalise on the current increase in demand for more efficient heating solutions.
Sustainable lighting and wellbeing will also be on the agenda as Fanella Frost, group marketing & business development director at Monodraught and Photonstar, discusses circadian rhythm, hybrid lighting and the Internet of Things. The focus then moves to the future of refrigeration, air conditioning and heat pumps, with a presentation around the direction technology, legislation and the industry as a whole is heading.
Rounding off the seminar programme will be a detailed look at overheating in homes. With the government and house building industry growing increasingly concerned about the gap between design and as-built energy performance, this session led by Nicola O'Connor, Project Manager at Zero Carbon Hub, will discuss the issue and present proposals for narrowing the gap.
Among those showcasing their latest product innovations and services are:
Global measurement technology manufacturer, WIKA Instruments
Leading ventilation solutions manufacturer, Airflow Developments Ltd
Electric floor heating innovators, Warmup
Sustainable heating and ventilation specialists, IBD Distribution
Service management software provider, JobLogic
Suppliers of flexible hose products, OmegaFlex
Natural daylight, ventilation and cooling specialists, Monodraught
Electric heating specialists, Electrorad