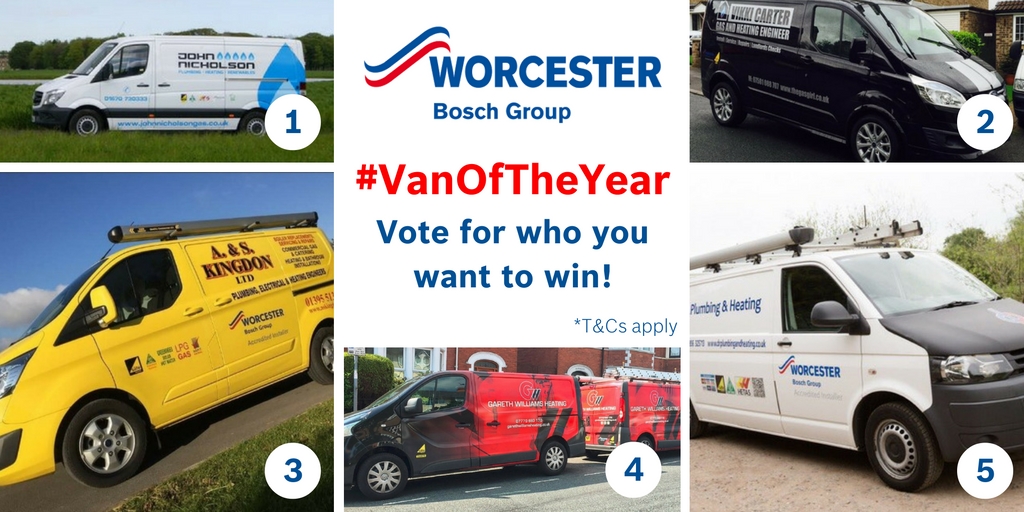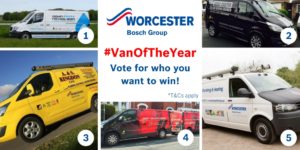 Worcester, Bosch Group is asking installers to take to social media to help the manufacturer crown the UK's best van.
Throughout 2016 a monthly competition, run by Worcester, has asked installers to nominate a set of wheels using the hashtag #VanOfTheMonth. A list of five national finalists has been chosen
from the monthly winners, and voting for the title of 'Van of the Year' commenced on November 14, 2016.
Each van will be assigned a number and then shared via the company's Facebook page and Twitter account. To vote, tweet @WorcesterBosch or comment on the Worcester Bosch Professional Facebook page (http://www.facebook.com/worcesterboschprofessional) with your chosen number. Voting will close at midnight on Wednesday November 30, 2016.
The #VanOfTheYear prize will go to the van who has received the most votes, with the winner receiving a Greenstar boiler, Greenstar System Filter and a Worcester Wave.
The competition winner will be announced on December 1, 2016.