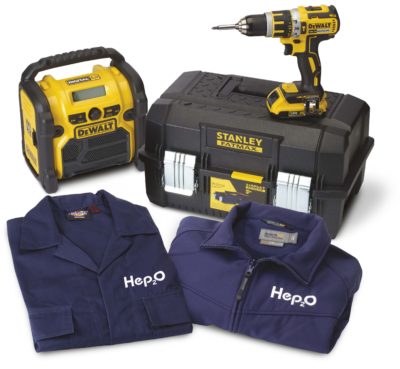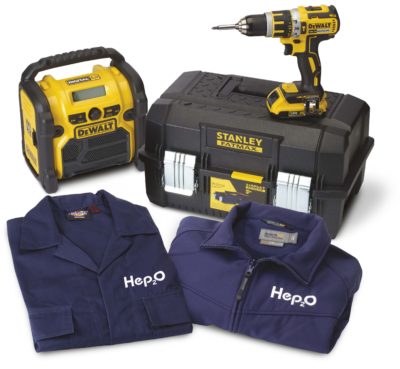 Running for 12 weeks, 'Gear Up with Hep2O' gives plumbers the chance to get their hands on a different prize each week – including DAB site radios, workwear and power tools.
In the final week, one lucky installer will also win the 'Ultimate Gear Up Bundle' – a £5,000 prize package of top tech, gadgets and gear, as well as all of the weekly spoils – delivered in time for Christmas.
To be in with a chance of winning, installers need to pick up a ticket in their nearest merchants and register their details online.
Completing this registration will also result in an instant win, with prizes ranging from mini LED torches to radiator keys and 'Gear Up Your Van' packs.
Entrants can then enter up to six unique codes – also found on tickets available at merchants across the UK – each week to maximise their chance of claiming the weekly and big prize draws.
'Gear Up with Hep2O' runs from September 12 to December 4. For more information visit: www.hep2ogearup.co.uk