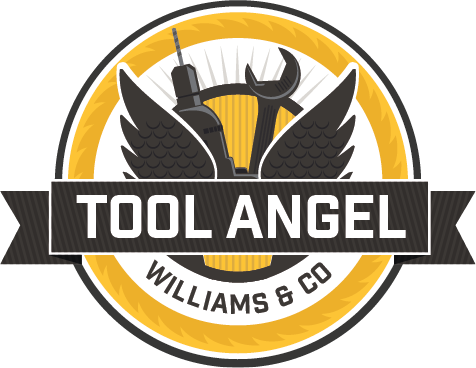 At Williams & Co we listen to what our customers have to say, and with tool theft being such a hot topic, we began to wonder what we could do to help.
Tool theft was a huge topic for Tradespeople in 2019, with one insurer estimating that a third of tradespeople have had their tools stolen – plumbing, heating and ventilation contractors being the fourth most impacted trade.
"Every day, we hear of another of our customers whose van has been broken into, and whose tools have been stolen. The devastating effects of tool crime are not limited to the value of the tools themselves, as there is also the damage to the vehicle, days of disruption to planned work and the reputational risk as valued client's projects are delayed. There is also a psychological impact on small businesses and self-employed individuals, which should not be under-rated. With the support of partners including Makita, Kane and Armorgard, we have established Tool Angel – a service which provides an immediate secure set of loan power tools and a top of the range flue gas analyser to keep their business viable in the first weeks after the crime occurs," says Williams & Co MD, Ray Stafford.
Matt, a plumber from Portsmouth who only got his business up and running in 2019, was working late at night when his tools were stolen.
"Everything had gone including the pipe. They didn't get the batteries but they got all of the tool bodies. They must have been listening for me," he said. "Williams have been amazing, I wouldn't have been able to carry on without them. Got all the tools necessary for me to carry on, and it was free."
The Tool Angel kit includes:
The Tuffbank 12 Armorgard secure tool box
A Makita tool bag
18v Combi drill
18v impact driver
240v core drill
18v circular saw
3 x 5.0 ah batteries
Twin charger
18v reciprocating saw
18v angle grinder
18v multitool
18v jigsaw
18v torch
Core drill set
Kane 458 flue gas analyser with printers
When someone in our delivery area (regardless of whether they are our customer) is affected by tool theft they can call our National Customer Service Team with the crime number and a drop off location, and the team will get a Tool Angel kit, worth over £2,300, to them within our normal delivery times (On the same day for many postcodes).
The recipient has full use of the armoured, secure, tool box, a range of quality tools and analyser for free' for three weeks. At the end of that period, we will collect the tools free of charge. The recipient can choose to purchase a new kit of their own at the end of the loan period with a 15% discount. A year's interest free credit is available, helping spread the cost of replacing expensive tool sets.
With our Tool Angel service our customers can get back on their feet, keep their business and recover from a hugely negative experience which affects far too many tradespeople across the country.
Ray is confident that we can reach out a helping hand to those customers affected by tool theft. "Unfortunately, we can't stop tool thieves, but we can help our customers who find themselves the victims of tool crime to recover quickly," he adds.
To qualify for help from Tool Angel, individuals must have a crime number and be located within our standard delivery area.
Are you a customer impacted by tool theft? Call 01329 226501 with your crime number, and Williams & Co's National Customer Service Team can talk you through how Tool Angel can help.