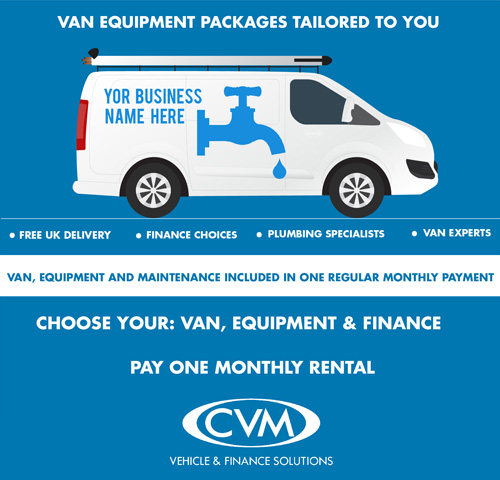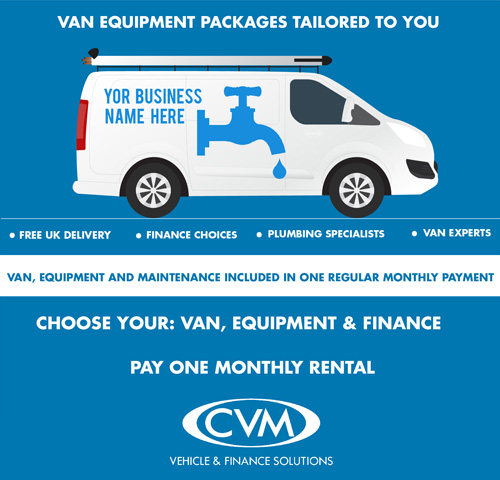 Looking for your next van?
Let CVM do the work for you.
CVM provide customers with vans ready to work – the van, equipment, sign writing and finance can all be sorted for you by a team of experts so you can concentrate on what you do best!
CVM has a huge choice of van packages from leading brands such as Ford, Volkswagen, and Mercedes to name a few and with the ability to add plumbing equipment such as pipe tube, ply-lining, shelving and roof racks.
Plus CVM know how important it is to promote your business so they can also organise the van's sign writing as part of the deal. If you are part of a franchise, CVM can work to exact standards set out like it does with many leading UK brands.
Its panel of approved lenders are on hand and work hard to secure you the best type of finance at your monthly budget, so you simply have one payment each month that covers your van and equipment.
Want all your van maintenance included too? No problem, CVM can add this to your monthly payment and provide you with reminders of when these checks need doing.
Why choose CVM?
✔ We are trusted by leading UK businesses and franchises
✔ A one stop shop for van, equipment and maintenance in one finance package
✔ We offer impartial van advice
✔ Our unique package makes you ready for work
✔ We offer personalised quotes to suit your needs & budget
✔ Choice of finance types & providers
✔ Free Nationwide Delivery –your van ready for work anywhere in the UK