Purus is a supplier and manufacturer of wetroom drainage solutions for the care home, health, leisure, hotel and hospitality industries, as well as domestic and social housing. Purus specialises in a range of drainage solutions, including linear channels for vinyl and tiled floors, stainless steel channels for commercial and industrial use; and floor gullies. Purus also works in three other product areas: indoor plumbing products, stainless steel sanitaryware, and stainless steel interiors.
Many Purus products are featured on BIMobject and are also British Board Agrément Certified.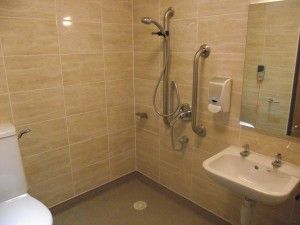 A range of Purus Floor Gullies for vinyl, tiled and resin floors are available in plastic, stainless steel and cast iron. Purus' most popular floor gully, the BBA-Certified Minimax 50, claims to be the world's shallowest wetroom gully incorporating a NOOD no-odour water trap at just 76mm. The patented NOOD will not allow any foul air to leave the drain even when it dries out, and it is also included in the Minimax Two Part – designed for simple installation into former trays – and the Mini Brage 50/110 vertical gullies. A range of Security Gullies is also available, with a choice of a stainless steel grate with anti ligature features, or a lockable plastic grate. The security gullies are available with a choice of outlets and include the NOOD no-odour trap.
Purus floor gullies are ideal for use in care homes, health facilities and disabled access wetrooms; as well as domestic and commercial projects. Stainless steel grates are available for a premium finish.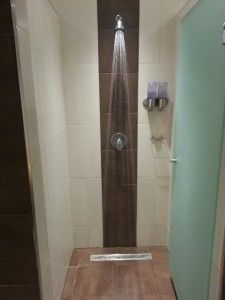 The Purusline Living linear drain allows for a stylish and functional space in any tiled bathroom, wetroom or showering area. The Purusline Living is available in lengths of 600mm and 800mm, with three gullies and three stainless steel grates to choose from. These include the drop and twist patterned grates; and the tile insert grate, which creates a minimalistic look where the tiles sit into the grate. The Purusline Living is popular in hotels and the leisure industry and domestic and commercial projects.
For vinyl floors, the Purus Project is Purus' stainless steel linear drain with a plastic outlet. Also available for tiled finishes, and often installed into health and leisure facilities, the Purus Project comes in six different lengths, with four outlet options and suitability for joist and concrete floors.
The Purus Channel 100 is Purus' stainless steel channel solution for industrial and commercial projects. With a width of just 100mm but a high flow capacity, the Channel 100 with a load-bearing mesh grate is suitable for use in industrial areas such as kitchens, healthcare facilities and laboratories; while when installed with a choice of designed patterned gratings, it is ideal for bare-foot areas such as spas and hotels. A bespoke service is available with lengths up to six metres.
A wider selection of stainless steel channels is available including the Channel 200, Channel 300, industrial and laundry gullies and kitchen channels.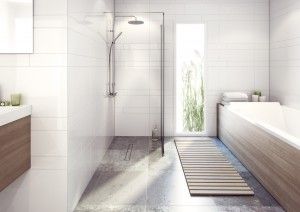 Purus offers a range of plumbing products, with the Purus Universal Membrane (PUM) at the forefront. The Basin/Bidet Waterless Waste with PUM technology is a new low-level membrane which saves space without reducing the flow capacity. A range of seven pipe connectors with 60 connecting options for a range of pipe materials and sizes is also available.
Purus' stainless steel sanitaryware range includes WCs, sinks, urinals, plaster separators and more. They are made of robust, durable and high quality stainless steel and are often used in areas where there are high requirements for durability and hygiene such as in prisons and high-security establishments, public toilets, leisure centres and restaurants.
Purus' stainless steel interior range includes kitchen worktops, cabinets, shelves and more. The products are available in both standard and bespoke sizes and are used mainly in private kitchens, catering facilities, hospitals and laboratories.
Purus now supplies JAFO products including floor gullies for tiled and vinyl floors, which come complete with a stainless steel grate and special products, including the JAFO Rat Stop and JAFO Foot Scraper.