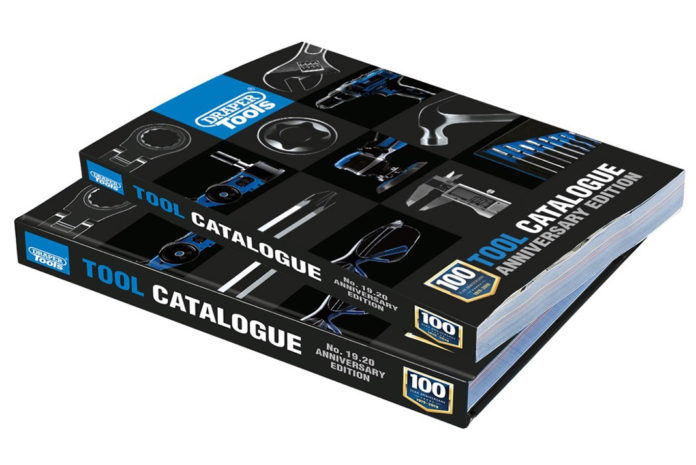 It's a historic moment for Draper Tools as the company launches its centenary edition catalogue, available in April. In addition to commemorating 100 years of business, the new catalogue also highlights the company's commitment to growth and broadening its range, with 928 pages of tools and equipment. Plus, with a new structure and order, it's easier than ever to find the products you need.
The centenary edition catalogue is Draper Tools' biggest one yet, including over 900 new products for 2019. The catalogue is packed with innovation, marking Draper Tools' dedication to reviewing and expanding its range in order to bring customers the latest products and features.
New highlights to look out for include the D20 power tools range and a completely new collection of storage chests and cabinets.