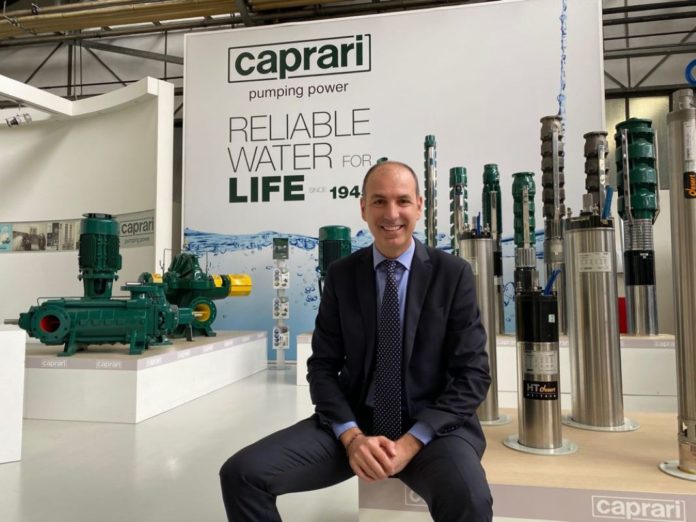 Vanni Vignoli has been elected as the 30th President of Europump, the European pump industry association.
In an historic first, and in keeping with other such COVID induced adaptations, the election was undertaken digitally as part of the association's Virtual General Assembly.
An engineer in the pump sector for over 20 years, Vignoli has held various positions with Italian pump manufacturer, Caprari, best known for its centrifugal pumps, submersible motors, and integrated solutions for water systems. As of 1st June 2021 he will hold the position of research and development director at the company.
He succeeds Dr Sönke Brodersen, global executive officer committees and associations at KSB SE & Co.
Vanni Vignoli said: "I very much look forward to continuing the work started by Sönke, notably with the setting-up of our new "digital working group" to address data, artificial intelligence and cyber security issues as they affect our industry, and the continuous promotion of our "Extended Product Approach", which places us at the forefront of the EU's sustainability policy."