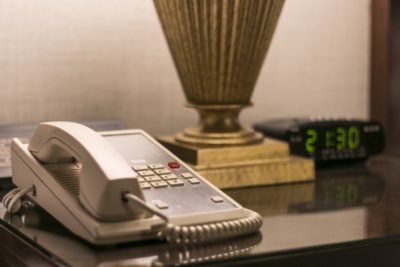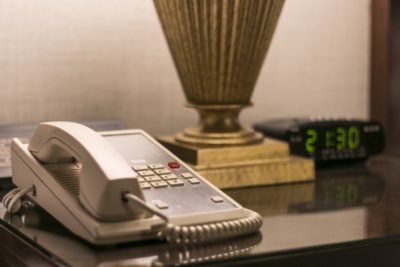 Tech-savvy Brits want to live in smart, connected homes with smart lights, wifi-controlled thermostats and even robotic cleaners – but alarm clocks and landline phones could be consigned to the scrap heap, according to new research.
The humble alarm clock polled almost nine per cent of the vote in the survey by leading home assistance provider HomeServe, when it came to the question of which home gadget is least important. The landline phone attracted eight per cent.
Previously loved gadgets like tumble dryers, toasters, electric shavers and even coffee machines were also among the nation's least loved technology.
As it appears the nation is turning its back on outdated tech, HomeServe has taken a look at some of those gadgets that never quite made it as well as those that did. To view the list, visit: http://ketchup.homeserve.com/infographics/smart-technology/
The new research discovered that smart and connected home devices could have the most impact on simplifying the nation's lives, with 63% of those asked believing smart thermostats will become commonplace in the home in the near future.
Smart lights (39%), smart locks (35%) and robotic cleaners (32%) also ranked highly in the technologies expected to transform the traditional British home.
Greg Reed, chief marketing officer at HomeServe, said: "We know from talking to our customers that they want their lives to be made easier and expect modern smart technologies to become mainstays in the future.
"People want to be able to change the temperature of their house or adjust the lights when they're away, but it seems that, with the evolution of our smartphone society, our trusty alarm clocks and landline phones may be paying the price."
The HomeServe study also revealed that millions of the nation's homeowners believe modern living to be faster-paced than ever before, with 30% deeming computers, mobile phones and tablets "must haves" and essential modern home comforts in the 21st century.
It also found that they are turning to technology to make life easier. In fact, overall, almost two thirds of the 2,000 people surveyed said that modern technology was making their home life easier for them.
The trusty television has now become more important technology than lights, the oven and even that faithful UK mainstay – the beloved kettle, according to the OnePoll study.
Only the home's engine room – the boiler – is considered to be a more important home gadget (41%) than the nation's gogglebox (35%).